With so many electric bike models being sold for under $1000, you might wonder if this is the right time to buy a cheap one. After all, since more and more e-bikes are being made for the under $1000 price range, you have to assume that they're being sold successfully. But will a cheap electric bike be the right fit for you?
So that you don't regret your e-bike purchase, you should first understand everything you need to know about electric bikes that sell for under $1000. You can then decide whether to buy a cheap e-bike or whether to invest your money in a more expensive one.
I'm making it easy for you by listing all of the things you need to know before buying an e-bike under $1000, or even under $500!
Take a look at all 14 in this list to help you easily decide whether buying a cheap e-bike is right for you! Plus, make sure to see the list of the best electric bikes under $1000 later on in this article.
1. Are Cheap Electric Bikes Any Good?
Buying an inexpensive e-bike that works well has a lot to do with who is manufacturing the parts that go into building the bike. It also has to do with the quality of the company putting it together and shipping it to you.
In general, more expensive components increase the price of an electric bike. So, you can assume that the cheaper the e-bike, the poorer the quality of the manufacturer's parts (or the less expensive it was to put it together).
But unless you want to spend hours researching the quality of various manufacturers in-depth, there is one easy thing you can do to find out if a cheap e-bike is any good: Read the customer reviews! Reading reviews will tell you a lot about the company as well as the bike itself.
Pay attention to any mention of how "customer support" is handled as well as negative reviews. Although bad reviews are sometimes due to angry people venting or being unhappy about something that wouldn't even concern you, they will tell you if there's something consistently wrong with the e-bike.
If 5 people out of 10 say that the motor stopped working in the first few months, then you definitely want to listen. Make sure to read as many reviews as you can… take a look at 15 or more, at a minimum.
If there aren't many reviews yet, just know that you'll be taking a higher risk when it comes to buying a cheap electric bike.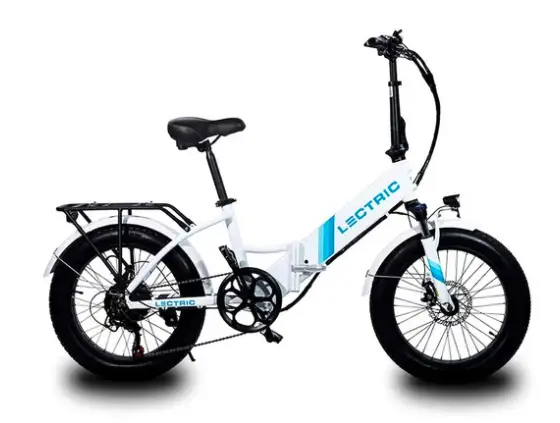 2. How Fast Do Cheap E-Bikes Go? (Watts)
Most e-bikes under $1000 come with a motor that's 250W-350W, although you can find more with 500W motors as you get closer to a $1000 price. Not surprisingly, there are very few electric bicycles that have a 750W motor that cost under $1000 (but I did find this one on Amazon).
And you simply won't find and e-bikes with 1000W or higher under $1000!
Still many of these affordable electric bikes have enough power to get you up to 20mph, while some will only go up to 15 miles per hour. And the higher the wattage, the more power you'll have to get up hills, pull a bike trailer, or ride with greater weight on the e-bike overall.
If you're concerned about getting where you need to go quickly, then make sure to pay attention to the top speed of each e-bike model.
3. Battery Range on a Cheaper Electric Bike (Amp Hours)
The lower the cost of an electric bike, the smaller the battery range will be in general. This is because the battery is typically the most expensive part of an electric bicycle. Therefore, in order to lower cost, a cheaper battery with less ability to hold a charge will be used.
When buying an e-bike, you can check out the Volts (V) and Amp Hours (Ah) to get an idea of how powerful the battery is and how long you can ride on one battery charge.
The fewer the Volts and Amp Hours, the less power will be delivered each hour (Watt Hours), and the shorter the ride will be until the battery loses its charge.
For example, a $600 250W bike with a 36V 8Ah battery might take you 30+ miles on one battery charge while an e-bike that costs $1000 and has a 48V 2.8Ah battery may take you 50+ miles. So, if you buy one that's $500 as opposed to $1000, you're likely to get a shorter battery range.
How far you can go isn't only about how cheap the e-bike is or how efficient the battery is. It also depends on whether you're relying primarily on electric power (using throttle only) or on pedal assist (you're pedaling with assistance from the motor.
4. Do Cheap Electric Bikes Have a Throttle?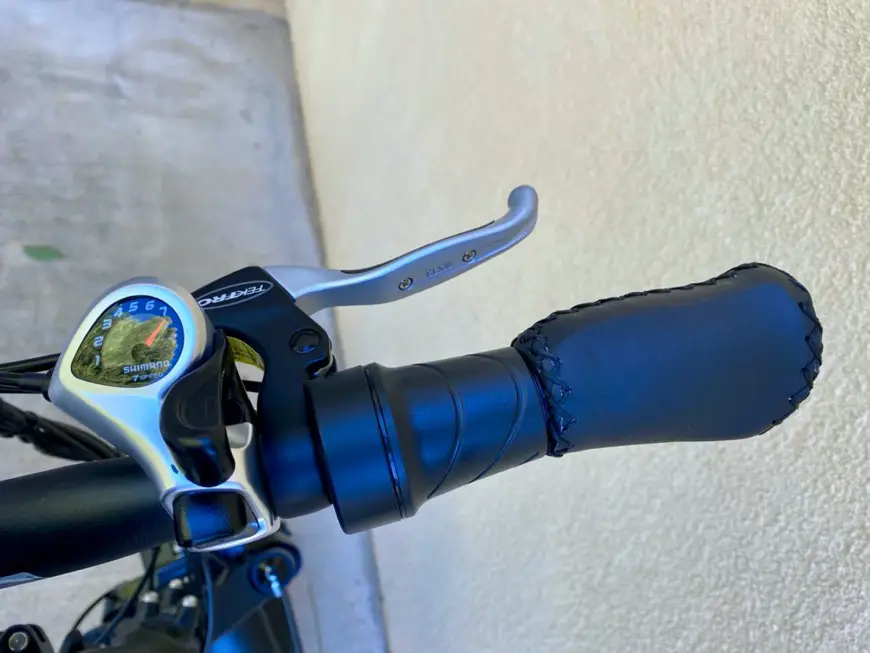 Many cheaper electric bikes still come with a throttle, while some don't.
If you intend to ride without pedaling, whether it's to commute to work quickly, or while taking long rides during which you expect to get tired, then you must have a throttle. On the other hand, if you're planning on leisurely rides and/or a great way to exercise consistently, then having a throttle may not be necessary.
Check to see if one is included on the e-bike before you buy it. And find out whether it is a thumb throttle or twist throttle, the main difference being that you'll be putting pressure on the thumb as opposed to the wrist. This might be important if you have wrist pain or discomfort.
5. Electric Bike Comfort
Here's the truth… if you buy an inexpensive electric bike, you won't get the comfort features of pricier models. Some of the features you might be missing are:
Adjustable handlebars
Comfortable handlebar grips
Ergonomic frame and/or upright seating position
Wide, plush, comfortable seat
Seat that moves forwards and backwards
All of these improvements can make every ride much more comfortable. It'll be extra important to you if you have injuries or chronic pain, plan on taking long rides, or if you're a senior e-bike rider.
Purchase a Comfort Package
But there is a possible solution. If you decide to buy an e-bike that doesn't have the comfort features you need, check with the company you're getting it from to determine if they offer an add-on "comfort package".
You may still be able to get one for under $1000 and add on a plush seat (Lectric Bikes) or other features that'll make your ride more comfortable for less than buying a more expensive e-bike.
You can also buy a new plush bike seat from Amazon or elsewhere.
Just keep in mind that adding some features won't correct any other discomforts.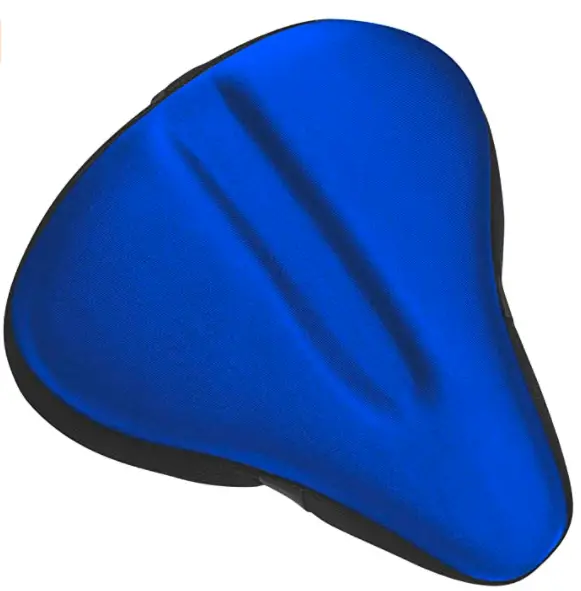 6. Maintenance Costs for Electric Bicycles
You can expect maintenance costs to be slightly higher for cheaper electric bikes as compared to ones over $1000. Although professional servicing will typically cost around $100-$150 each time regardless of the price of your e-bike, as I mentioned above, inexpensive e-bikes will be made with cheaper parts. Thus, you're more likely to need to repair or replace small parts sooner.
This holds true with e-bikes that cost $1000-$2000 as compared to ones that cost $3000-$5000 and so on. Expect to pay
Further, major electric components on cheaper e-bikes, such as the battery and motor, may need replacement sooner due to having shorter lifespans as well.
7. E-Bike Motor Replacement Cost
Motors should last for around 10,000 miles, give or take. But certainly, if you've bought an extra cheap e-bike (especially one under $600), the motor may not last as long.
But the good news is this: If you need to replace the motor on your inexpensive e-bike, you'll likely replace it with something similar. Thus, you won't spend as much on the motor as you would replacing one on a pricier electric bike.
In fact, you can probably find a replacement motor for well under $200 on Amazon.
8. E-Bike Battery Replacement Cost
Yes, you'll probably need to replace your battery sooner on a cheap e-bike. Because $500-$600 e-bikes use less expensive batteries, they simply can't be expected to last as long.
However, if you're an occasional rider, or only ride a few miles at a time, then the battery may last you several years.
If you're replacing the battery with the same or compatible battery, then you should be able to get one under $200.
9. Costs for Bike Accessories
Cheap electric bikes are unlikely to have all of the accessories you want or need. And they certainly won't have any "luxury" features.
So, if you're going to buy a cheap e-bike, make sure you decide if there's an accessory you can't live without. Because adding it later will increase your total cost.
As discussed above, you're likely to want to upgrade your bike seat to something wider and plusher. Or you may decide you really need to add a throttle.
But even if you don't need to modify a part, most riders can find plenty of other must-have accessories. So, don't assume you're done paying once you've bought your e-bike, cheap or not.
10. Are Cheap Electric Bicycles Safe?
Comparing the safety of a cheap e-bike to a more expensive one basically comes down to the brakes and the build quality.
Although brakes are far less expensive than motors or batteries, it still seems to reason that their quality won't be as good as on a more expensive e-bike. Plus, you probably have never heard of the brand name of the brakes, which immediately makes their quality questionable.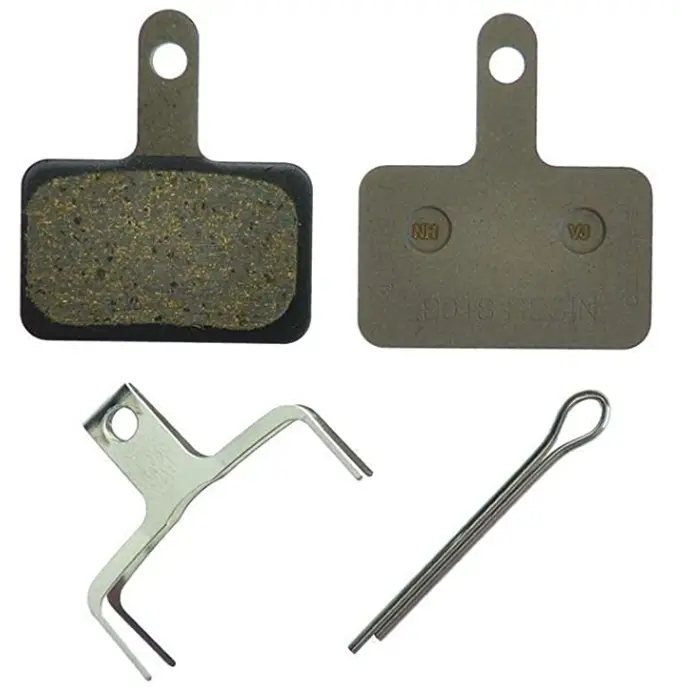 So, does it matter? Yes, if you're a heavy-duty rider and especially if you ride down steep hills. This alone is a reason not to buy a cheap e-bike. However, it won't matter as much if you ride infrequently or are able to avoid hills. Bad brakes are not safe to use going downhill, just as they aren't safe in a car.
The other concern about safety revolves around how well it was built. Sometimes the brand's warehouse is responsible for putting a bike together incorrectly or using the wrong parts. So, you're left wondering… were screws tightened appropriately? Were the correct parts used? Did they miss anything?
Again, reading customer reviews may help determine if this could be an issue. Otherwise, you should check all of the nuts, bolts, and parts when your new e-bike arrives.
11. Best Cheap Electric Bikes Under $1000
The best affordable electric bikes sold for under $1000 can typically be found on both Amazon and online bike shops, so they require a little more work to find the best ones. However, you can find folding electric bikes and electric mountain bikes alike.
I've come across some of the best electric bikes priced under $1000 while researching for my articles on ebikingtoday.com.
So here they are:
12. Best Cheap Electric Bikes Under $500
You'll typically find every e-bike under $500 on Amazon or another discount retailer. So, you can always buy them online.
Therefore, the best e-bikes under $500 are the ones with hundreds of reviews averaging at least 4 stars out of 5.
13. What is the Cheapest Electric Bike?
Some of the cheapest electric bikes on the market are typically manufactured and built in China and can be purchased on Amazon and at stores such as Walmart.
The most affordable electric bike has small 12″ wheels and is considered almost a hybrid between an e-bike and a motorized scooter:
ANCHEER Folding Electric Bike 350W Motor Scooter 12 Inch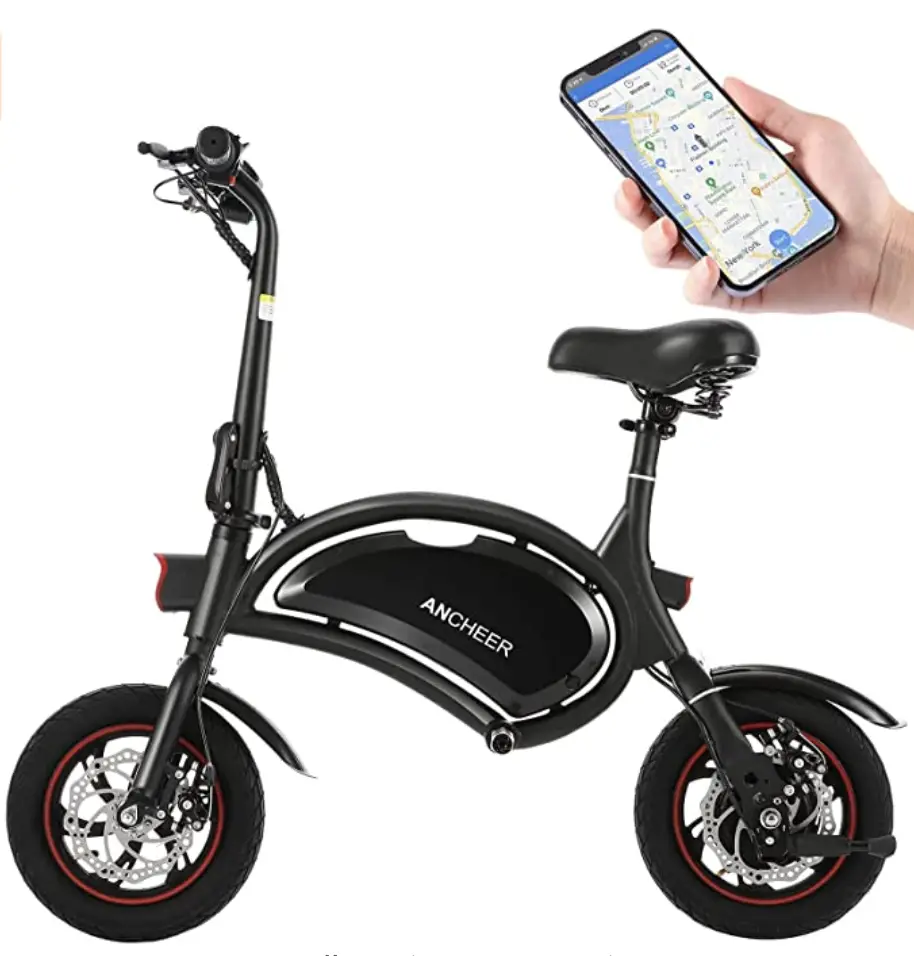 This little e-bike has a 350W motor, a speed of up to 15 mph, and a battery range of up to 15 miles. It's a foldable electric bike and uses an app to adjust speed, check mileage, and more. Plus it has over hundreds of ratings averaging 4.5 stars!
14. Should You Buy a Chinese Electric Bike (Made in China)?
Buying a Chinese-made electric bike is often the cheapest option. You can buy a good Chinese-made electric bike as long as you look at customer reviews and do a little brand research.
Because e-bikes are in high demand in China, there is a great deal of competition between manufacturers. Thus, they often lower prices to compete.
However, they produce primarily low-end e-bikes, from an American consumer standpoint, so you're really dealing with the same concerns as buying any cheap electric bicycle. Therefore, you can read reviews and research the brand online. If you can find out what is considered a good brand in China, then it'll help you make a decision.
E-bikes made in China are typically designed for daily commuting and work-related reasons. Therefore, you'll find practical options without luxury accessories, which also brings down the overall price.
Conclusion
Buying a cheap electric bike can save you a lot of money, especially when you consider that many e-bikes are $1500-$4000.
But buying one under $1000 can affect the quality and features tremendously. So it's important to learn all of the things you need to know before buying a cheap e-bike, because doing so may be right for you… or you may end up regretting your purchase.