When it comes to electric bikes, the term "classes" and "classification" gets thrown around as if it all makes sense. And even the definition of e-bike classifications is getting foggier with the increased variations in types of e-bikes. Further, these classifications don't even apply to regular bikes… so what does it all mean? And why does an e-bike's class matter?
Electric bike classification defines where an e-bike is legally allowed to operate based on its top speed and modes of electric assistance, including pedal assist and throttle. Understanding classification is important because you need to know where you'll be able to ride if you buy a Class 1, 2, or 3 e-bike.
Laws in your country, as well as local laws, will determine what e-bike classes can be ridden on public roads, bike paths, and mountain trails, as well as in National and State Parks.
Below, I'll define each class of electric bikes, how each might matter to you, and why you would choose one over another.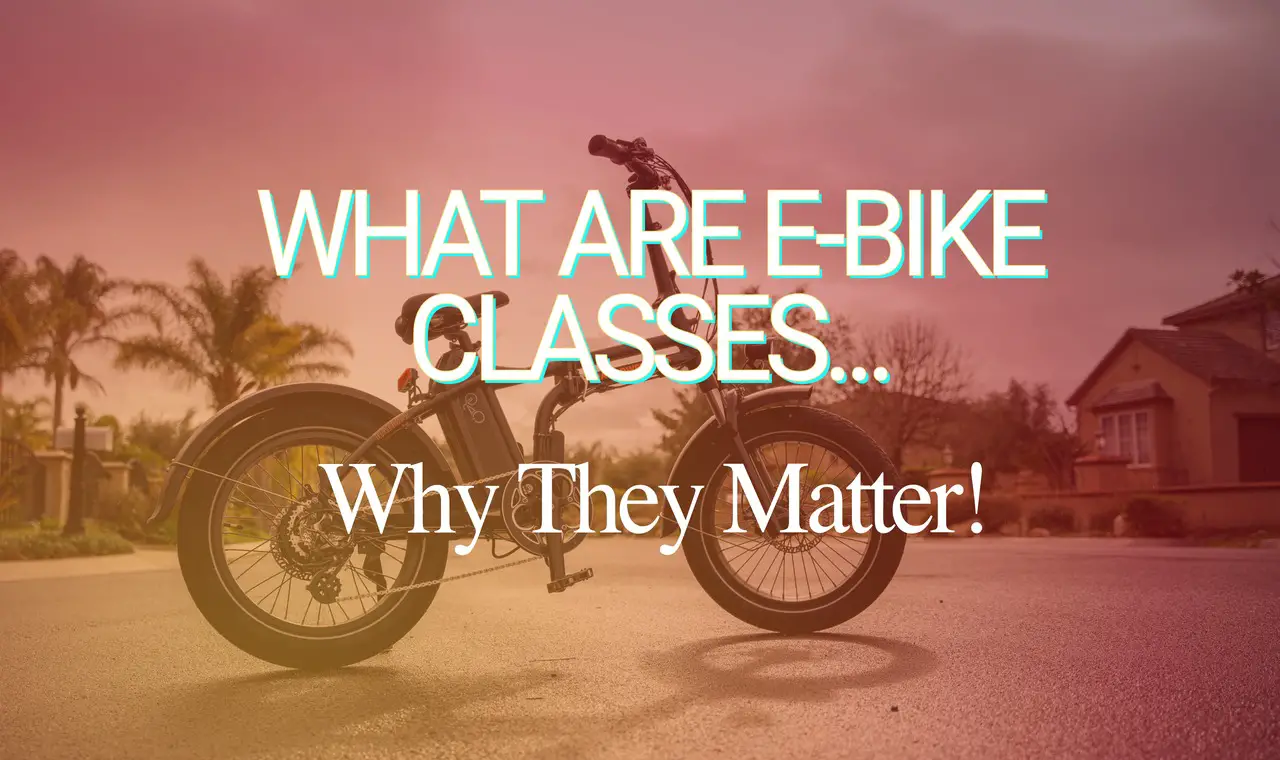 What Are The Three Classes of E-Bikes? (Explained)
The three-tier classification system of electric bikes is used by the majority of states in the United States, as well as in many other countries. Generally, each state or country has similar definitions, but they may vary slightly.
The three classes of e-bikes, as defined by the U.S. National Conference of State Legislatures (NCSL), are:
Class 1: "A bicycle equipped with a motor that provides assistance only when the rider is pedaling, and that ceases to provide assistance when the bicycle reaches the speed of 20 miles per hour."

Essentially, a Class 1 is a low-speed e-bike with a motor that only provides pedal assist and cuts out at 20 mph. There is typically no throttle on a Class 1 e-bike.

Class 2: "A bicycle equipped with a motor that may be used exclusively to propel the bicycle, and that is not capable of providing assistance when the bicycle reaches the speed of 20 miles per hour."

Thus, Class 2 e-bikes are considered low-speed pedal assist e-bikes but are also throttle-assisted.

Class 3: "A bicycle equipped with a motor that provides assistance only when the rider is pedaling, and that ceases to provide assistance when the bicycle reaches the speed of 28 miles per hour and is equipped with a speedometer."

As with a Class 1 electric bike, there is typically no throttle.
Generally, if any e-bike has higher speeds than 28 miles per hour (mph) or doesn't fall under these definitions, they aren't defined as low speed electric bikes.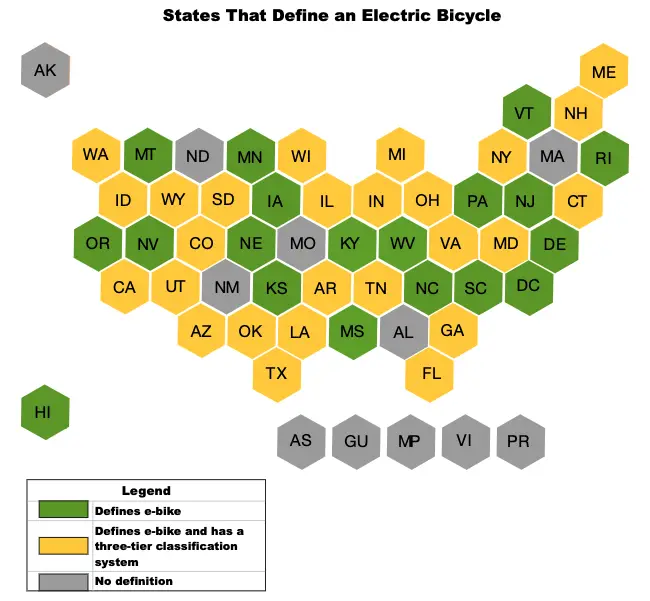 Why Do E-Bike Classes Matter to You?
Now that you have an understanding of what the three-tier classification system is, what really matters is how it impacts you.
E-Bike classification may matter to you if the laws in your area don't define what an electric bike is or don't allow you to ride one in places other bicycles are able to ride.
Here's what you need to know about e-bike classification before choosing and buying one:
What Are E-Bike Classification Laws?
A big question about e-bike classification is whether you must meet certain legal requirements in order to ride one.
Over 44 states in the U.S. have a definition of electric bicycles which determines what laws and rules you are expected to follow. Twenty-six or more states follow the three-tier e-bike classification system. Those that don't yet define them typically view them as motor vehicles, thus expecting you to follow the same laws as mopeds or motorcycles.
As news laws are being signed every year, more and more states are adopting definitions of electric bikes and/or the three-tier class system.
States without any electric bicycle definitions, however, may still require licensing and registration. So, always check with your state laws as they may change.
E-Bike Registration and Licensing
Typically, if your e-bike falls within one of these three classes, as accepted by your state, then you won't have to register your electric bike or get a license.
However, if you live in a state or location that doesn't define electric bikes as similar to conventional bikes, then your electric bicycle may be considered a motor vehicle and may require registration and a license. You'll need to check with your state and locations you wish to ride in to determine their legal requirements.
Insurance Requirements
If your e-bike requires registration and licensing, it's possible that bike insurance is needed as well. Once again, just take a look at the laws in your area to be certain.
And if you travel out of the USA with your e-bike, be sure to follow the laws at your destination.
Where Can You Ride an Electric Bike?
How upset would you be if you bought a Class 2 or 3 e-bike only to find out that your city won't allow you to ride on the sidewalk or your state won't let you ride on bike paths or in state parks?
Generally speaking, Class 1 and Class 2 e-bikes can ride anywhere in the USA that a regular bicycle has permission to, with some exceptions. However, a Class 3 electric bike is typically only allowed on public roads or bike lanes on the shoulder of the road.
Further, because of the higher speed capabilities, you can't take a Class 3 e-bike on bike trails or shared, multi-use bike paths where pedestrians may be. This limits your riding to roads only (with other car traffic) in both National Parks and State Parks.
Thus if you're planning on doing a lot of traveling with your e-bike, you may wish to avoid a Class 3. However, if you're a city commuter who rides long distances to your college or work, then a Class 3 will get you where you need to go much faster.
But as I've mentioned before, each state and/or city can enforce its own laws and regulations. So, they can tell all e-bikes to stay off a path or limit their use to Class 1 only. So you might want to get a list of the laws in your area to make sure you buy an e-bike that complies with local laws.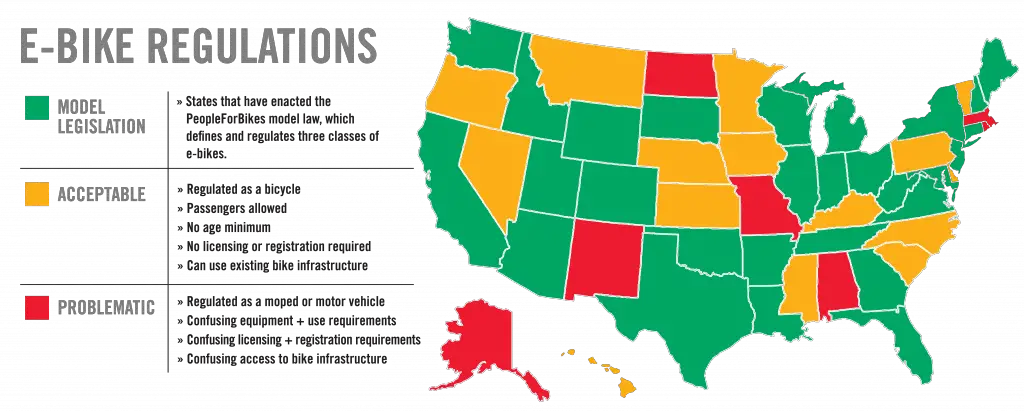 What is the Difference Between Class 1 and Class 2 E-Bikes?
The difference between Class 1 and Class 2 is essential to know before you purchase an electric bike. It helps in knowing what type of e-bike to look for and whether you'll be able to ride in your area.
The main differences are that Class 1 only offers pedal assist (without a throttle), while Class 2 typically offers both pedal assist and a throttle. Both electric bike classes can reach a top speed of 20 mph before the motor no longer assists in any capacity.
In a Class 1 e-bike, riders must begin pedaling in order to activate the motor and subsequently get up to a speed of 20 mph.
In a Class 2 e-bike, riders can either begin pedaling or use the throttle to engage the motor. The throttle can be activated by a push of the thumb or a twist of the wrist, depending upon the type of throttle used.
For both classes, although the motor will no longer provide assistance when you reach 20 mph (whether it be by pedal assist or throttle), it's still possible to get up to 28 mph by pedaling hard and/or going downhill.
Who Are Class 1 Electric Bikes Good For?
Class 1 e-bikes are perfect for casual riders who don't need a speed burst from a throttle to get the e-bike moving or to climb hills. It's best for bike path riders and relaxed city riders who want to go across town in the bike lanes to pick up some groceries or get to an appointment.
These are also great for parents to offer to their teens for rides to school… parents, you won't have to worry about excess speed or about crazy throttle maneuvers.
Finally, a Class 1 will work well on mountain bike trails, as long as you're on an eMTB (electric mountain bike).
Who Are Class 2 E-Bikes Good For?
Class 2 e-bikes are perfect for riders who need a throttle to help out when they get tired of pedaling. They're especially good for people who have lots of hills to ride, get tired easily, go long distances, or who don't like to exercise that much (prefer to use throttle over pedaling).
But, truthfully, they're also good for riders who want a powerful e-bike that lets them get a burst of speed anytime they want it. The throttle can actually help get the e-bike started quickly when in a sticky situation or get you up that last mile of incline if you're tired.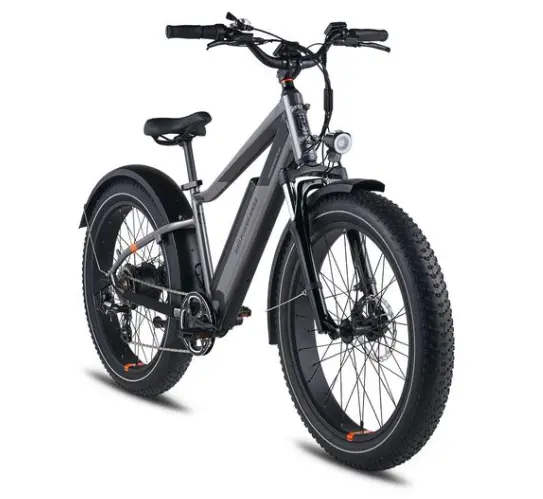 What is a Class 3 E-Bike?
What makes an electric bike a Class 3, and different from both Class 1 and 2, is that it can reach a top speed of 28 mph using pedal assist only (as opposed to only 20 mph). Typically, it doesn't include a throttle.
Can I get a Class 3 E-Bike With Throttle?
Electric bike brands are mixing things up a bit and may add features, such as a throttle. There doesn't seem to be a regulation against this specifically and manufacturers are finding ways to get around the regulations.
One way they're doing this is by including a programmable "switch" that'll reduce your top speed to 20 mph or 28 mph. Technically, they can then add a throttle to make it also a Class 2 e-bike.
However, the three-tiered classification system was designed with safety in mind, so I'd strongly consider whether you're comfortable managing the faster e-bike speed as well as the throttle on a Class 3 bike.
Who Are Class 3 E-Bikes Best For?
Thanks to the higher maximum speed of the motor, Class 3 e-bikes are best for riders who want to get where they're going fast. This has more speed than needed for leisurely riders. And it may be more powerful than is safe for teens and senior e-bike riders.
Truthfully, it's too fast for me! For example, my average speed (according to my LCD controller display) on my RadMini from Rad Power Bikes is 13 mph. And the only time I get over 20mph (where the motor cuts out) is going downhill. And even then, a downhill speed of 24-25 mph is more than enough.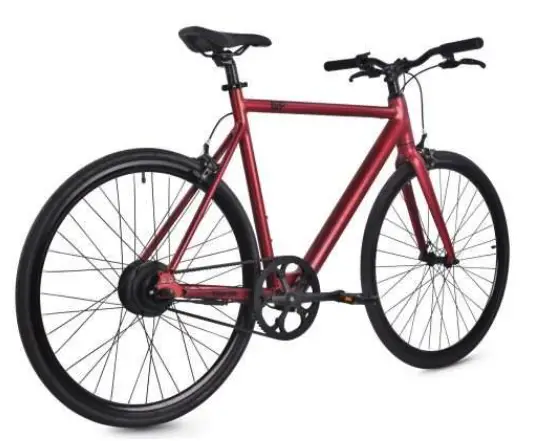 Electric Bike Classifications: Buyers Guide
So now that you have an idea what class of electric bicycle is right for you, you'll want to find the best e-bike in its class.
Many first-time e-bike riders will be looking for a Class 1 or 2, as a top speed of 20 mph is more than enough. So, making a decision on what e-bike to buy really has to do with whether you want a throttle or additional speed.
I've compiled this buying guide to show you some of the best e-bikes under each classification. So, you can go right to the chart for either a Class 1, 2, or 3, depending on what you're looking for:
Best Class 1 E-Bike
The Best Class 1 electric bikes are modestly priced and have few limitations to their use. With the variety in electric bike brands and features, Class 1's are getting harder to find amongst reasonably priced e-bikes.
However, here are 3 excellent options for those of you who want sleek and simple!
Brand and Model
Motor
Wattage
Battery Range
(miles)
Tire Size
Approximate
Cost
Reason It's
the Best
Class 1
Charge XC
250W
Mid-Drive
50
29″x2.25″
$2699
Off-road electric
mountain bike
Townie Go! 7D
250W Hub
Up to 40
26″x2.35″
$1749
Step-thru frame
Co-op Cycles CTY e
250W
Mid-Drive
Up to 50
27.5″x1.95″
$1999
Frame fits all sizes
(S, M, L)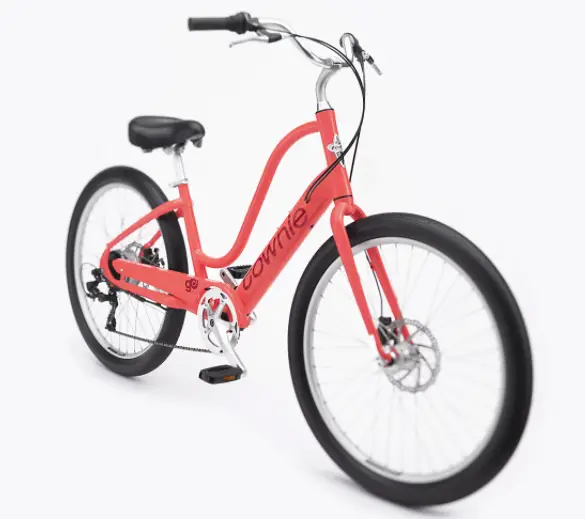 Best Class 2 E-Bikes
Class 2 electric throttle bikes are very popular and the number of them to be found in this category is seemingly endless.
But, I've narrowed it down to 5 of the best class 2 e-bikes. They're from well-known brands such as Rad Power Bikes and newer brands alike. But they're all throttle-assisted and in an affordable price range.
Brand and Model
Motor
Wattage
Battery Range
(miles)
Tire Size
Approximate Cost
Reason It's
the Best
Class 2
Rad Power Bikes
RadExpand
750W Hub
Up to 45+
20"x3.0"
$1499
Foldable
Rad Power Bikes
RadRover Plus
(Fat Tire)
750W Hub
Up to 45+
26"x4"
$1999
Fat Tires
Aventon Soltera
350W
41 miles average
700c*35c
$1199+
Comes in Single Speed or 7 speed & 2 frame sizes
Ecotric Hammer
750W Hub
Up to 33
26″x4″
$1499
Vintage
Fat Tire Design
Blix Vika+ Flex
500W Hub
Up to 45+
20″x2.4″
$1799
Folding Design
Lectric XP
(Class 2 with
Class 3 capability)
500W Hub
Up to 45+
20"x3.0"
$999
Low cost
High power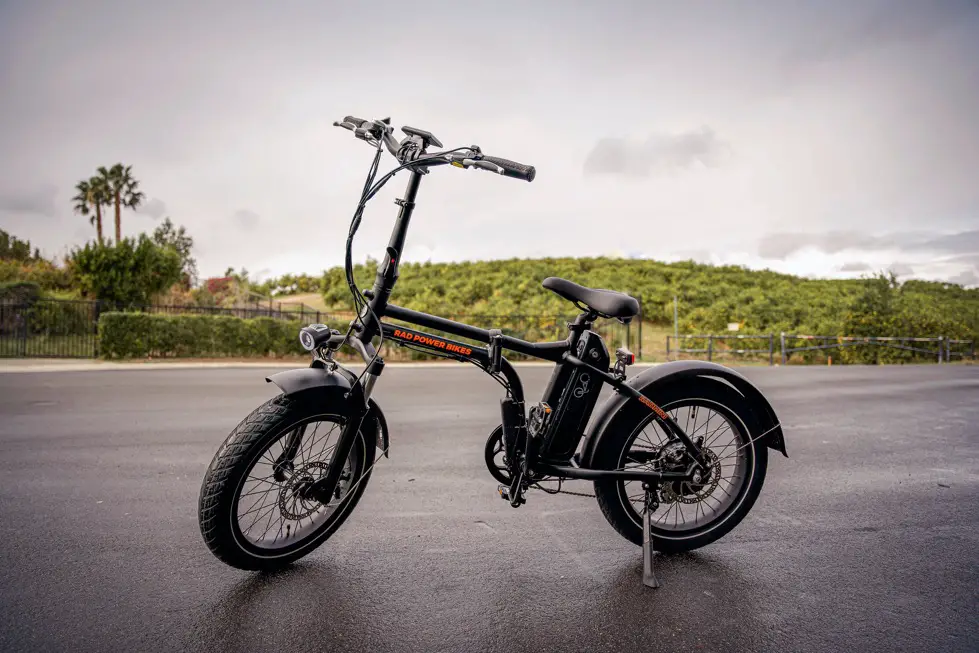 Best Class 3 Electric Bikes
The number 1 reason to buy a Class 3 electric bicycle is the higher maximum speed of 28 miles per hour. If you want to go even faster than Class 1 or Class 2 bikes, then choosing from this list of the best e-bikes will get you there. And some even include a throttle!
One thing I love about the Ride1Up brand is that they specialize in Class 3 e-bikes… in fact, all of their e-bikes fit this classification.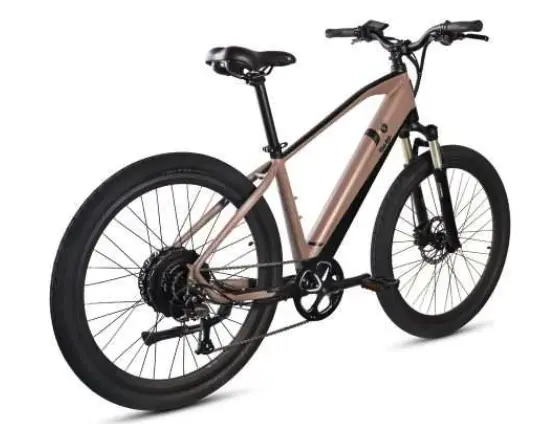 What is a Class 4 E-Bike?
Is there really such a thing as a Class 4 E-Bike?
Generally, Class 4 includes any bike with an electric motor that goes faster than 28 mph. So, it can't really be classified as a low-speed electric bike.
Thus, it really is just a classic moped or motorcycle.
How is An Electric Bike Different from a Motorcycle or Moped?
An electric bike is built much the same as a regular bicycle and has a top motor-powered speed that keeps it in line with advanced cyclists (maximum speed of 20-28 mph). However, an electric or gas-powered motorcycle or moped has a much higher speed to help it move at the same speed as automobile traffic on roads and highways.
In most U.S. states, electric bikes are now classified as bicycles, whereas motorcycles and mopeds are generally classified as motor vehicles. Thus, unlike electric bikes, they'll have to follow many of the same laws as automobiles. For starters… they must be registered, you must be licensed to drive one, and you'll need insurance.
What Are E-Bike Classes and Why Do They Matter?
As you can tell, there's a lot more to electric bikes than meets the eye.
Not only do you need to understand how e-bikes are classified, but you also need to decide whether Class 1 (Charge Bikes), Class 2 (Rad Power Bikes), or Class 3 (Ride1Up) e-bikes are best for you. And, then you have to choose the right electric bike brand and model!
So, make sure that you've read this article in its entirety and know why three-tier e-bike classification matters to you!