Hey there e-bikers! Are you considering purchasing an electric bike, but don't know where to start? Look no further! In this comprehensive guide, I'll walk you through everything you need to know to find the perfect e-bike for your needs.
To choose the best electric bike for you, you'll need to understand the different types of electric bikes, the key features to consider, how much to spend, and warranty information among other things.
Why Choose an Electric Bike?
Before I dive into the nitty-gritty details, let's talk about why you might want to choose an electric bike in the first place. Not only do they offer a fun and eco-friendly way to commute or explore the outdoors, but they also provide an excellent combination of exercise and electric assistance.
With e-bikes, you can conquer hills and long distances without breaking a sweat, making them a great option for people of all fitness levels.
Types of Electric Bikes
Now let's talk about the different types of e-bikes available. There are mainly four types – commuter, mountain, folding, and fat tire electric bikes, each with unique features and suited for specific purposes.
Key Features to Consider
When buying an electric bike, there are several key features to consider:
Motor: Choose a rear-hub or mid-drive motor, each with its advantages and disadvantages.
Battery: Look for higher battery capacity measured in watt-hours to ensure longer rides between charges.
Range: Range is the distance an e-bike can cover on a single charge. Be sure to choose one with the longest range that meets your daily needs.
Frame Material: Common materials include aluminum, steel, and carbon fiber, each with its own trade-offs between durability and weight.
Components: Prioritize quality components such as brakes, gears, and throttle to ensure a better overall riding experience.
Getting the Right Fit
One of the most important steps when purchasing an electric bike is making sure you can ride it comfortably. Take the bike for a test ride to determine if it's easy to handle and meets your expectations in terms of power and performance.
Alternatively, check size specifications on a brand's website, and measure your inseam to ensure you'll be comfortable when sitting and pedaling.
Pay attention to the fit of the bike, including the saddle height, handlebar reach, and overall frame size to make sure they are the best size for your body. A well-fitted electric bike will ensure a more comfortable and enjoyable riding experience.
Budget and Where to Buy
Regarding budget, e-bikes can range from affordable models under $1,000 to high-end options costing several thousand dollars. Determine your budget and prioritize the features that matter most to you. Remember, investing in a quality electric bike can save you money in the long run with reduced maintenance costs and a longer lifespan.
When purchasing an e-bike, one option is visiting a local electric bike shop. Local shops can offer personalized service, expert advice, and ongoing support for maintenance and repairs.
Alternatively, you can buy ebikes online from reputable retailers such as Ride1Up, Rad Power Bikes, and Aventon. Shopping online will give you a huge range of options and features. However, make sure to read expert reviews and customer feedback, compare specifications, and double-check the warranty and return policy before making your purchase.
Warranty and After-Sales Support
Lastly, don't overlook the importance of warranty and after-sales support. Look for a comprehensive warranty that covers the frame, motor, and battery for at least one to two years (one is standard, so two or more years makes it that much better).
After-sales support ensures you have access to maintenance and repair services when needed. Choosing a reputable brand and dealer with a proven track record of excellent customer support can make a big difference in your overall e-biking experience.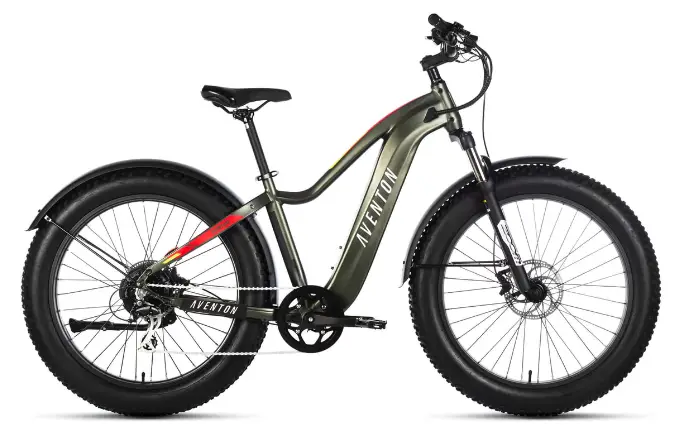 Conclusion
Buying an electric bike doesn't have to be a complicated process. Start by considering the type of e-bike that suits your needs, the features that matter most to you, and your budget. Don't forget to test ride the bike to ensure a comfortable fit and prioritize quality components such as the motor, battery, and frame material.
When purchasing an e-bike, consider the after-sales support and warranty to ensure peace of mind and protect your investment. With this guide, you're well on your way to finding the best electric bike for your needs. Enjoy your ride!