Rad Power Bikes and Lectric XP bike brands both have great e-bikes, but they have some key differences you should consider when deciding which electric bike to buy. Rad Power Bikes has more options to choose from than Lectric, but Lectric may just have exactly what you need.
In general, Rad Power Bikes are best if you want an e-bike made for a specific purpose, like transporting cargo or children, city riding, or off-road riding. But the Lectric XP is easy to fold and transport, and goes faster than any of the Rad bikes. 
But, there are several other comparisons to consider.
In this article, I'll detail the different types of electric bikes and unique versions offered by these exclusively electric bike companies and compare their specifications. I'll also look at the warranty and return options for these e-bikes and highlight some additional reviews weighing the pros and cons to help you choose one that's right for you.
And don't miss the essential comparison of the Lectric XP and the RadExpand, the most similar brand models!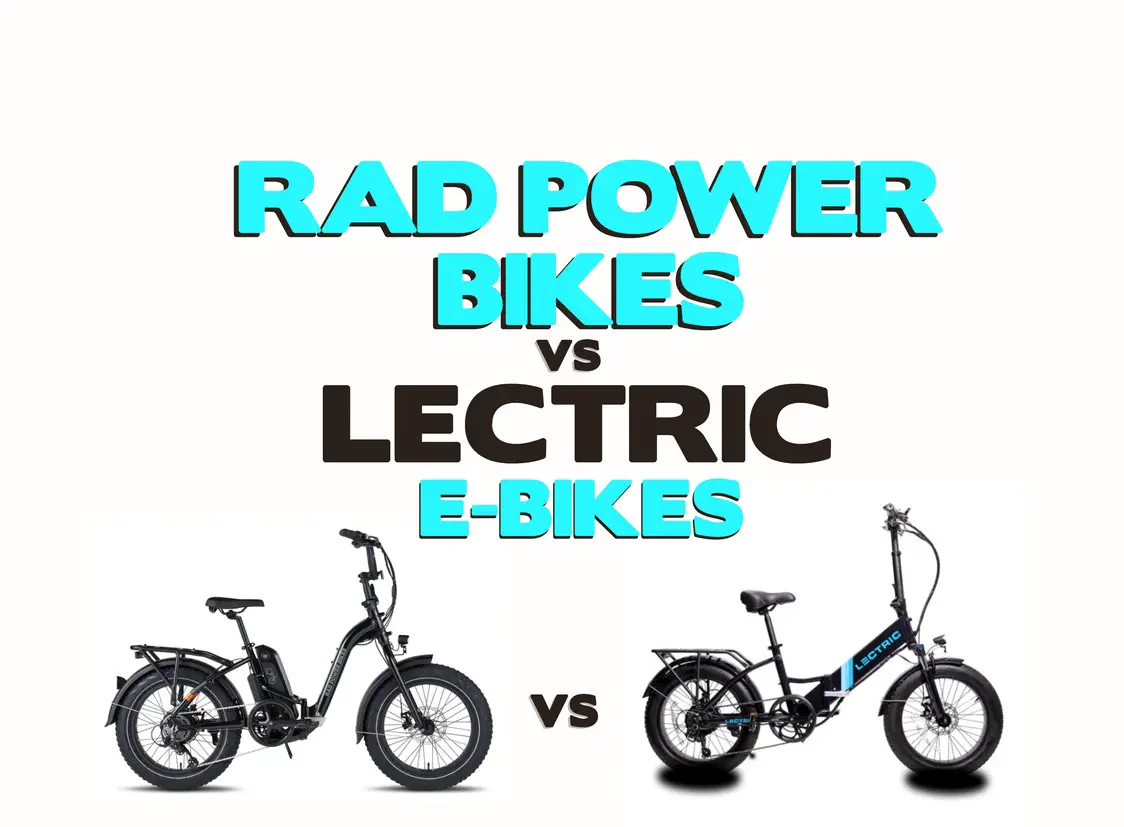 Types of E-Bikes Offered by Rad Power Bikes and Lectric Brands
Rad Power Bikes has six different models of e-bikes, and 12 bike options in total, not including the multiple color customization options. But, Lectric only offers one e-bike that comes in a step-thru and a standard version.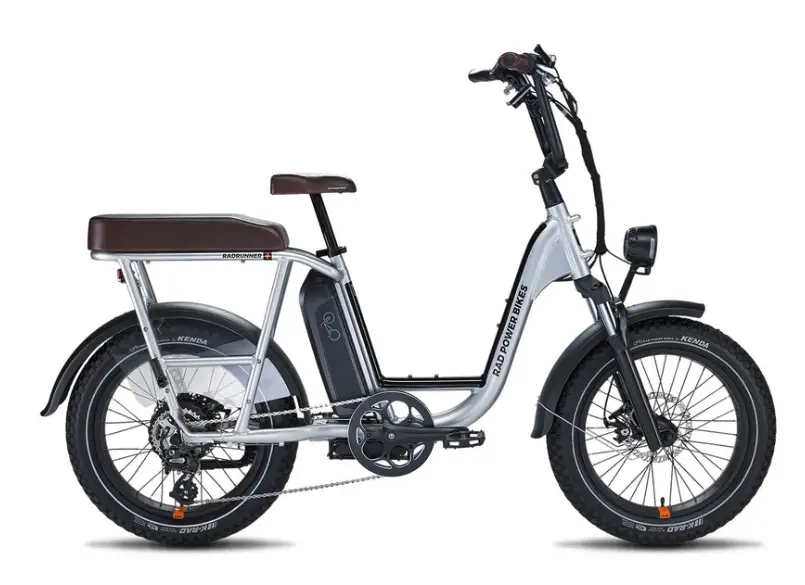 Check out the models from this top electric bike company and their different versions and color options.
Since Rad Power Bikes has so many e-bikes to choose from, you may need help choosing which one to get. This article offers a comparison of the Rad Bikes brand models and details the reasons one of their electric bikes may be right for you.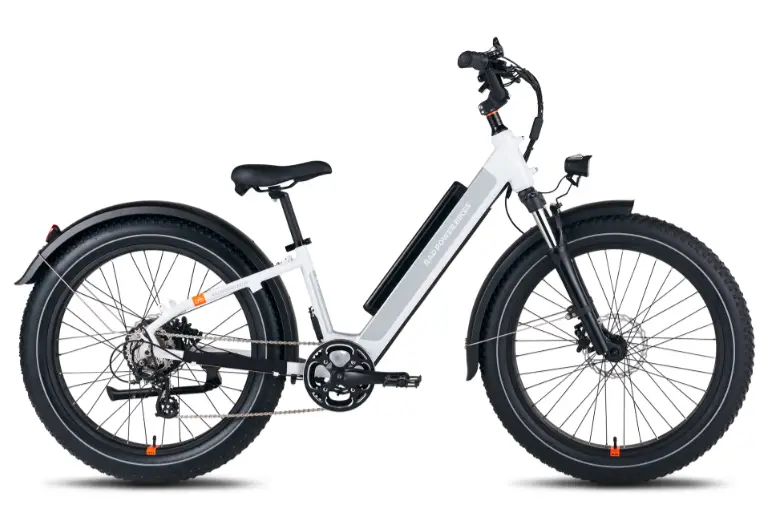 This electric bike company specializes in primarily one model with multiple variations, all based on the popular and original Lectric XP 2.0 ebike. The XP 3.0 is their newest, upgraded model.
Watch the video to check out the Lectric XP 3.0:
The Lectric XP models come in six versions with additional frame variations: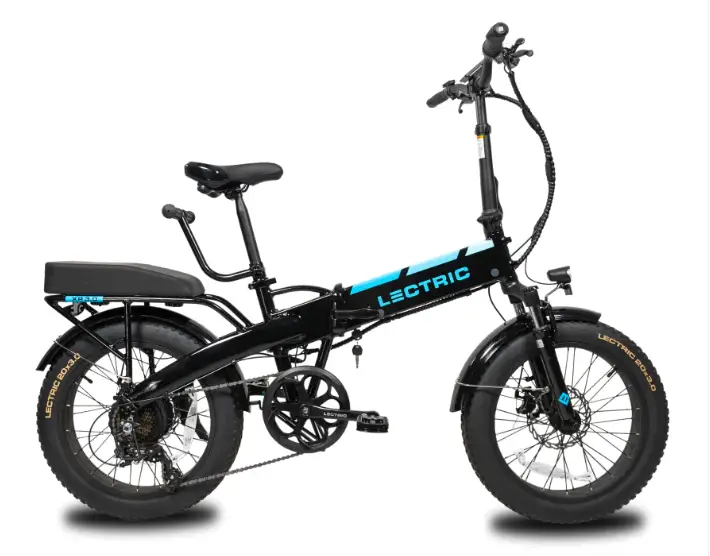 They are all folding electric bikes, so they are easy to fold and transport anywhere you need to go.
So, although there are fewer different types of electric bikes than Rad Power Bikes has, the extensive variations might just offer the right one for you.
If you want a foldable Lectric Step-Thru e-bike, there are a few decisions to make:
Which version: The XP 3.0 is generally the best value for the price and features
What frame style (step-thru or regular): Step-Thru is easier to get on and off
What color: black or white; or choose from 4 different colors in the Lectric Lite.
The Lectric e-bikes have a lot of speed and offer a smooth ride, thanks to the five pedal assist levels. No matter what type of weather or conditions you are riding in, the mechanical disc brakes on the Lectric e-bikes will help you to brake as soon as you need to. 
Rad Power Bikes vs. Lectric Bikes (Power and Features Compared)
The specifications of the Rad Power e-bikes and the Lectric Bikes also differ slightly. This section compares the battery types, ride times per charge, motor wattages, and weight capacity.
Battery and Range Comparison
First, let us look at the battery capacity and ride times per charge for each electric bike brand overall.
Rad Power Bikes offer ranges for these specifications since they offer multiple bikes. The ride times per charge range from 25 to 50 miles (40 to 80 km) or more per battery charge. The RadRover 6 Plus is on the lower end, offering at least 25 miles (40 km) per charge. The RadCity has the longest range at fifty or more miles per charge. The other four e-bikes have a range of 45 miles (72 km) or more per charge. 
The removable battery typically takes between four and six hours to charge.
The Lectric XP 3.0 gives you approximately forty-five miles (72 km) or more per charge. However, if you choose the long-range XP, you'll get up to 65 miles (105 km). The battery is not removable, but there is an external charging port, so there is no need to remove the battery when you want to power up your e-bike. 
Motor Wattage
The electric motor on Rad Power Bikes typically has a 750 Watt motor, with the exception of the RadMission, which has a 500W motor.
Lectric e-bikes have a 500W motor, no matter which version you choose, which is more than satisfactory for riding on level ground and most hills. You'll get a high-quality bike motor with either brand.
Weight Capacity (Payload)
The XP 3.0 has a 330 lb (150 kg) payload capacity. And while other versions have a maximum weight capacity for their bike racks of seventy-five pounds, the XP 3.0 has a fully reinforced rack with a capacity of 150 lbs (68 kg). Thus it can carry another rider or a child seat.
This is significantly more than the RadExpand can carry with a rear rack weight capacity of only 55 lb (25 kg).
All of the electric bikes for the Rad brand have a maximum load capacity of 275 lbs (124 kg) except for the RadWagon, which has a maximum capacity of 350 lbs (158 kg).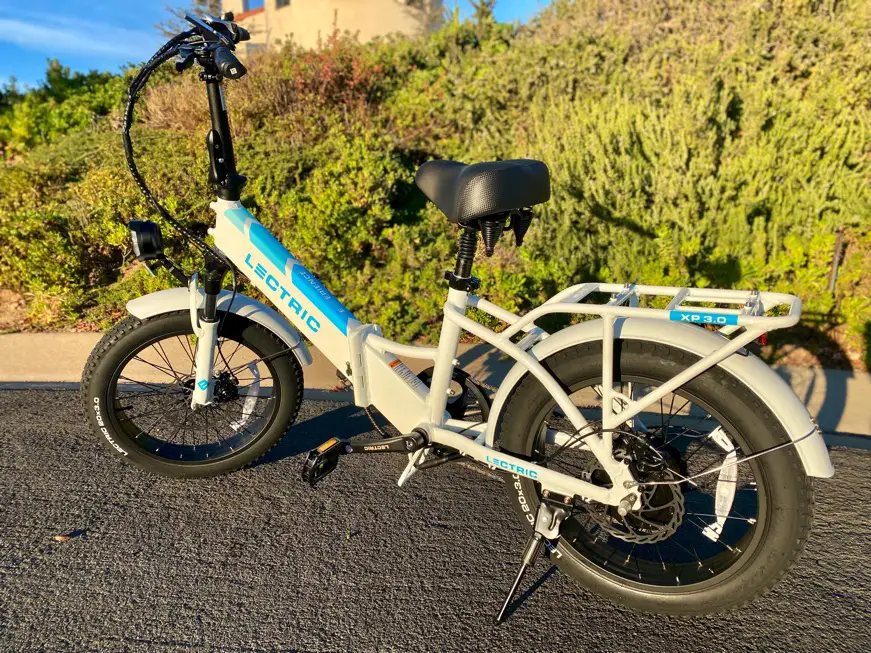 Returns and Warranties
Now that we understand how the electric bicycles themselves compare, I can compare each company's return and warranty policies. These are important if you're unsure of which e-bike you'll purchase and think you may want to exchange or return it. 
Rad Power Bikes has a fourteen-day return policy which starts from the day your electric bike is delivered. But, there are a few conditions that the bike must meet if you want a refund. You can't have more than ten miles logged on the odometer, and there can't be any signs of use, like dirt and scratches. 
Compared to the Rad Power Bikes return policy, Lectric e-bikes are more strict. You can cancel your Lectric XP order for a full refund until it ships, minus the shipping fee. However, once you get the shipping information, or once you receive your Lectric XP, the sale is final, and no refunds or exchanges will be permitted. 
The one and only exception to Lectric's refund policy is for damaged or defective e-bikes. Even then, you must return the bike in the original packaging and have proof of purchase. 
As for warranties, both brands offer a one-year warranty on their electric bicycles. The warranty starts from the purchase date, covering material and manufacturer defects. The warranties are only valid for the original owner, and it's imperative to have a receipt proving you were the one who purchased the e-bike in order to get the replacement.
So, no matter if you choose a Rad Power Bike or a Lectric XP e-bike, you don't have to worry about differences in warranties.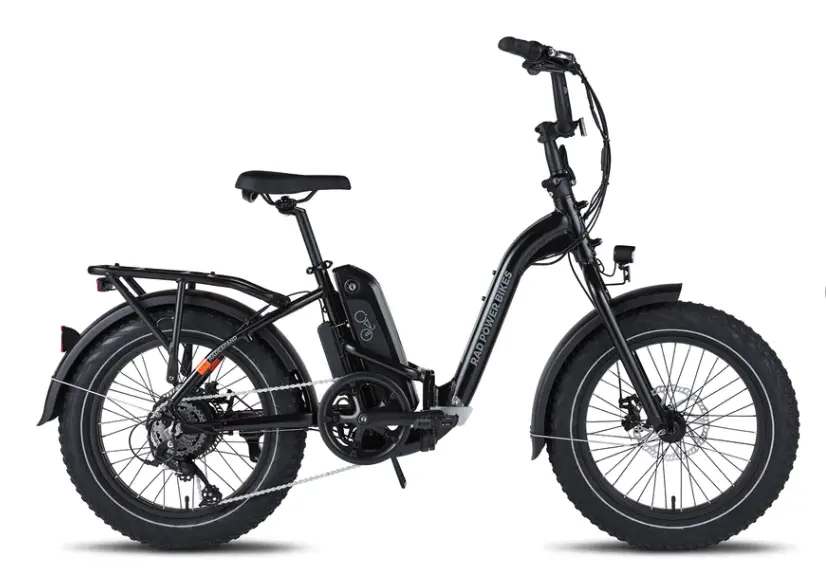 RadExpand vs Lectric XP
As the newest folding e-bike in Rad Bike's lineup, the RadExpand is the closest model to compare to the Lectric XP. I've pulled together this table to give a side-by-side comparison of the two electric bikes:
| | | |
| --- | --- | --- |
| Bike Model | RadExpand | XP |
| Motor | 750W takes you up to 20 mph | 500W-800W takes you up to 28 mph (see XP Lite for exceptions) |
| Range | Up to 45 miles | Up to 40-100 miles (depending on model) |
| Pedal Assist Mode | 4 Pedal Assist Level & Throttle | 5 Pedal Assist Levels & Throttle |
| Tires | 20″ X 4.0″ | 20″ X 3.0″ (or 20″ X 2.4″ or 2.6″ for the Lite version) |
| Weight | 62.5 lb | 46-64 lbs (depending on model) |
| Special Features | Step-Thru; adjustable handlebars | Step-Thru options; Class 1,2, or 3 ability (depending on model) |
| Cost | $1499 | $999-$1599 |
All-in-all, the main difference between the two e-bikes is speed and price. For example, the Lectric XP 3.0 has a 500W (1000W peak) planetary geared hub motor that only cuts out once you reach 28 mph (as opposed to 20 mph) and is a few hundred dollars cheaper.
However, the RadExpand has greater adjustability and 1.0″ wider fat tires (4.0″ total), giving it an advantage on rough terrain. Further, Rad Power Bikes is one of the best electric bike brands and has a range of different types of e-bikes to consider.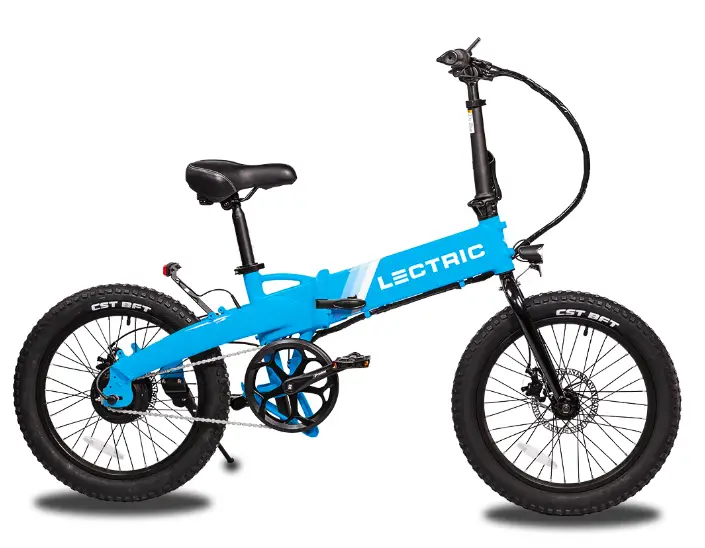 Reviews of Rad Power Bikes vs the Lectric XP
This last section has some video reviews for comparison. These reviews go over the good and the bad of the two brands of e-bikes, which will help you decide which type of e-bike is better for you.
First, in this YouTube video, CNET reviews the Lectric XP 2.0, and they highlight the best features of the e-bike and a review of how it was riding for a week. They also go over the purchasing process and the assembly. 
Now, we have a review of the RadExpand by Rad Power Bikes. It's the Rad e-bike model most similar to the Lectric XP 3.0 and 2.0 , so you can see how they differ. But you should still consider the other types of Rad Power Bikes if you want something specific like a 4.0″ fat tire e-bike, a city e-bike, or an electric cargo bicycle. 
Here's an honest review by Russ is Right of the RadExpand and it's compared to the discontinued RadMini (Update: Price is subject to change):
Final Thoughts
Both Rad Power Bikes and Lectric e-bike brands are great e-bikes in the middle price range. But they have certain differences, which is why you would choose one over the other depending on what you want in an electric bike. 
The Lectric XP is most comparable to the RadExpand, but there are a few differences you should check out in the table above.
If you want a variety of e-bikes to choose from, or you know you want a powerful cargo e-bike, you should go with a Rad bike like the RadWagon or RadRunner. Still, the Lectric XP is a versatile folding e-bike that you can take anywhere and goes fast… and it's the clear winner if your budget is around $1000.
Finally, read about the fastest Rad Power bike here.
Interested in other brand comparisons? Read the following: