The cool new electric bike from Lectric is here. If you loved the Lectric XP 2.0, then you'll fall in love more deeply with the Lectric XP 3.0. And if you're considering buying your first Lectric e-bike (the 3.0 is my first Lectric bike), you'll want to know why you should (or should not) buy it. I'll tell you what you need to know in this quick look at Lectric XP 3.0.
Overall, the Lectric XP 3.0 is more powerful and more comfortable than the 2.0 thanks to increased torque, an improved suspension fork, and a 20 amp controller, among other value-oriented features. The XP 3.0 offers amazing value for a low price.
Read to find out what you should know before you buy one.
Quick Look at the Lectric XP 3.0
The Lectric XP 3.0 offers a lot more than other folding electric bikes in its price range. For starters, the new ultra-strong bike rack can hold a passenger!
The XP 3.0 is perfect for you if you're a budget-conscious buyer, want an affordable folding e-bike, or are a gem-seeker. Once you understand the value offered for the price, you'll know you found something special! Just the added passenger capability alone hugely increases the value.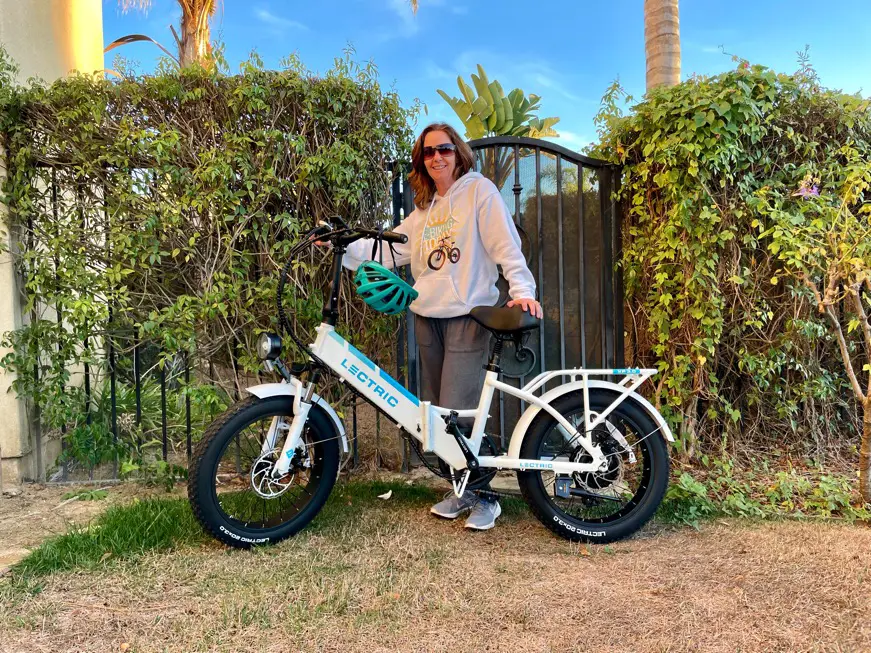 What You Get When You Buy the Lectric XP 3.0
The Lectric XP 3.0, step-thru or step-over, has more benefits than any folding e-bike in its price range.
Here's a list of this electric bike's pros and cons… as you can see, there are far more advantages than disadvantages!
Pros
Plenty of power that lets you take off fast (honestly, I had to adjust a little to how fast it takes off).
Speeds of up to 28mph with pedal assist (faster than many e-bikes)
Speeds up to 20mph using the twist throttle
Plenty of power-assist flexibility (5 levels of pedal assist and an adjustable speed controller)
7-Speed Gear Shift to help dial-in pedaling difficulty and save battery life
Range of up to 45 miles/72 km (or 65 miles/105 km for the Long-Range XP 3.0)
Great stopping power with improved disc brakes (180mm as opposed to 160mm)
Choice of a step-thru or step-over model (priced the same)
Comfort: The customized saddle and hydraulic suspension fork will protect your body from bumps
Long Range XP 3.0 option offers 40% more range for only $200 more (or up to 65 miles/105km)
Very capable, knobby 20″ X 3″ tires (good for off-road riding)
Folds easily (put it in your car without dealing with installing an expensive bike rack)
NEW passenger capability- 150lb (68kg) rated integrated rear rack can hold a child or much larger person
Everything you need for your daily commute or leisure riding
Cons
You won't find any top-of-the-line components on this budget e-bike (but you will get name-brand parts, such as Shimano, that work just fine)
The XP 3.0 weighs 64lbs (29kg) (but it's not heavier than most e-bikes… and it's actually lighter than my previous folding e-bike with the same size wheels)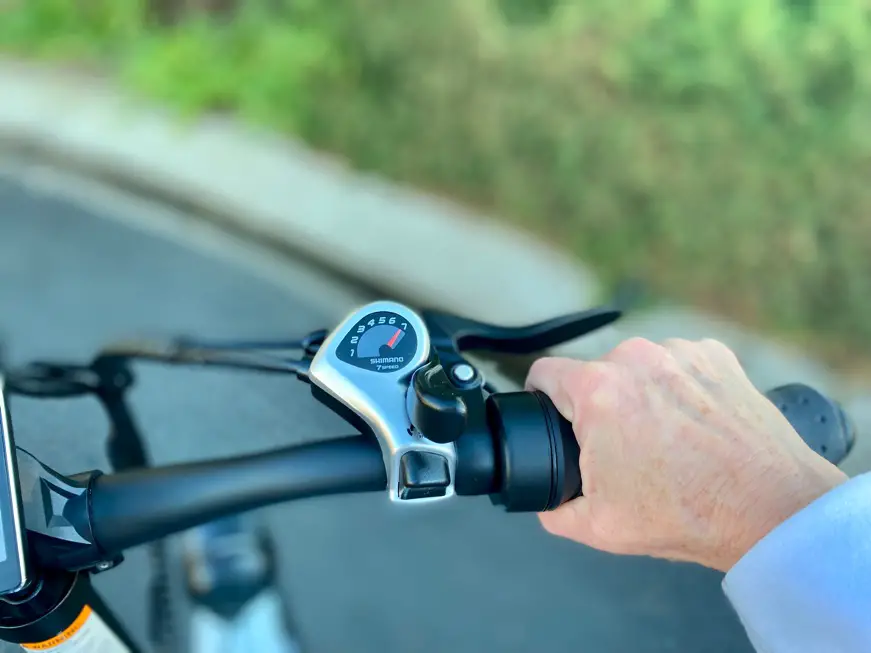 Lectric XP 3.0 vs XP 2.0 (Why is the 3.0 so much better?)
The XP 3.0 is a sizeable upgrade over the Lectric XP 2.0. Many features and components have been improved! And that says a lot for an electric bike that already had thousands of positive customer reviews.
The truth is, Lectric has sold tens of thousands of XP 2.0 electric bikes for less than $1000 since 2019. So they must be doing something right… their e-bikes are wildly popular, even though they're priced on the low end.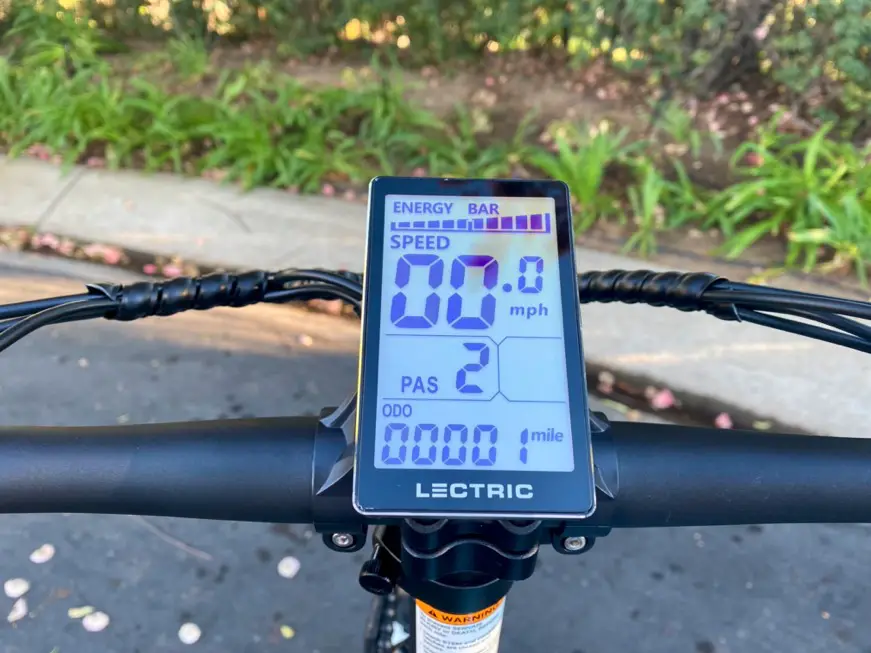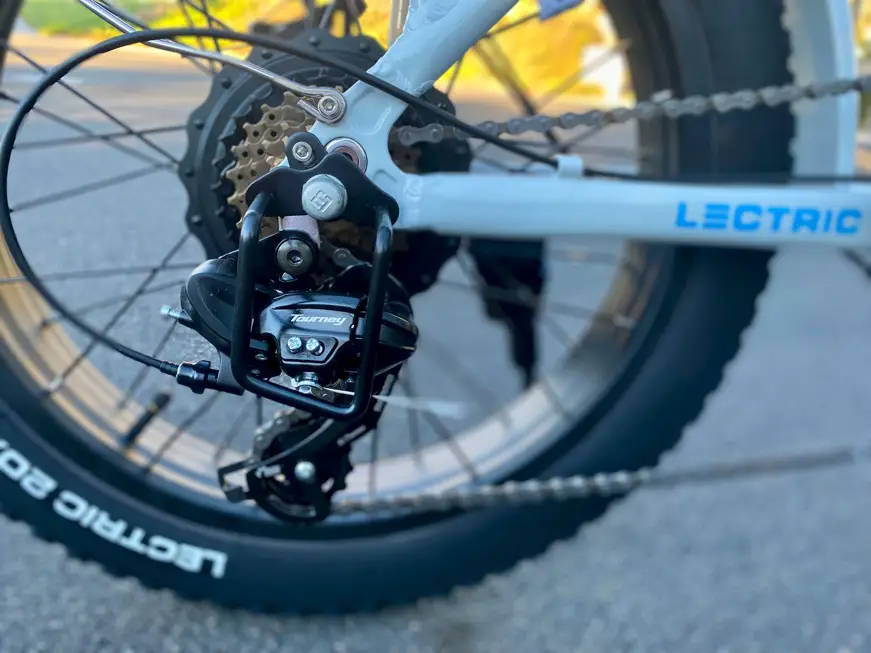 Differences between the Lectric XP 3.0 and XP 2.0
The XP 3.0 still has a 500W motor, like the 2.0, but it offers much more power all the same. The new 3.0 includes all of what you see listed below in the basic package, as well as offering upgrade packages (which may be free with purchase)!
Take a look at the table to see the differences between the XP 2.0 and 3.0.
| | | |
| --- | --- | --- |
| Feature/Component | XP 2.0 | XP 3.0 |
| Motor | 500W (800W peak) with 35nm torque | 500W (1000W peak) with 55nm torque |
| Controller | 18 amp | 20 amp |
| Brakes | 160mm brake rotors | 180mm brake rotors |
| Suspension Fork | 40mm travel | 50mm travel |
| Freewheel | 14-28 tooth | 11-28 tooth |
| Saddle | Regular bike seat | Customized for a sportier look (see upgraded seat) |
| Grips | Ergo rubber with a hard durometer | Ergo rubber with a squishier, softer durometer |
| Passenger Compatibility | Rear rack weight capacity of 75lbs (not passenger safe) | 150lb (68kg) rear rack weight capacity (passenger-friendly) |
Lectric XP 3.0 is even better than the XP 2.0!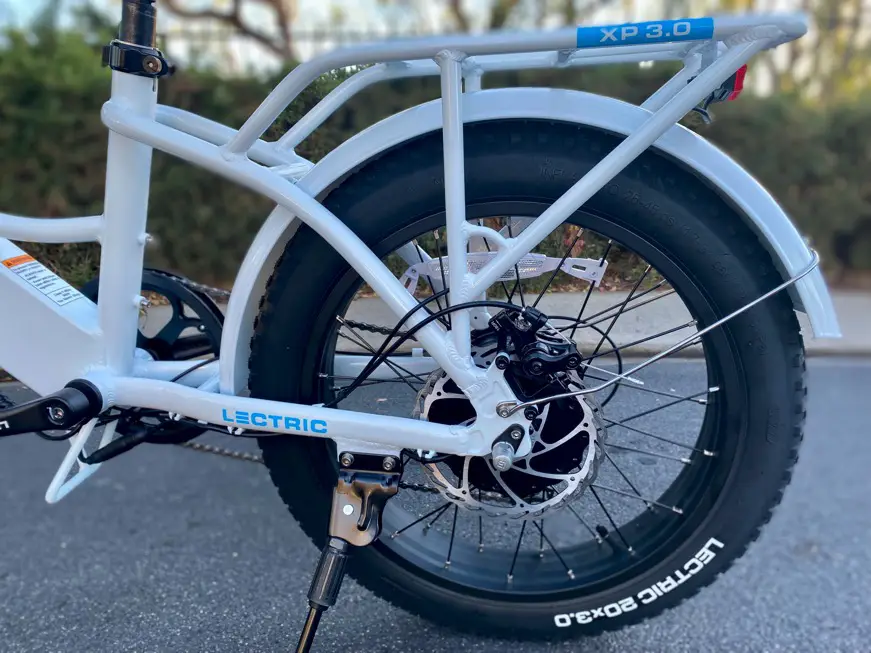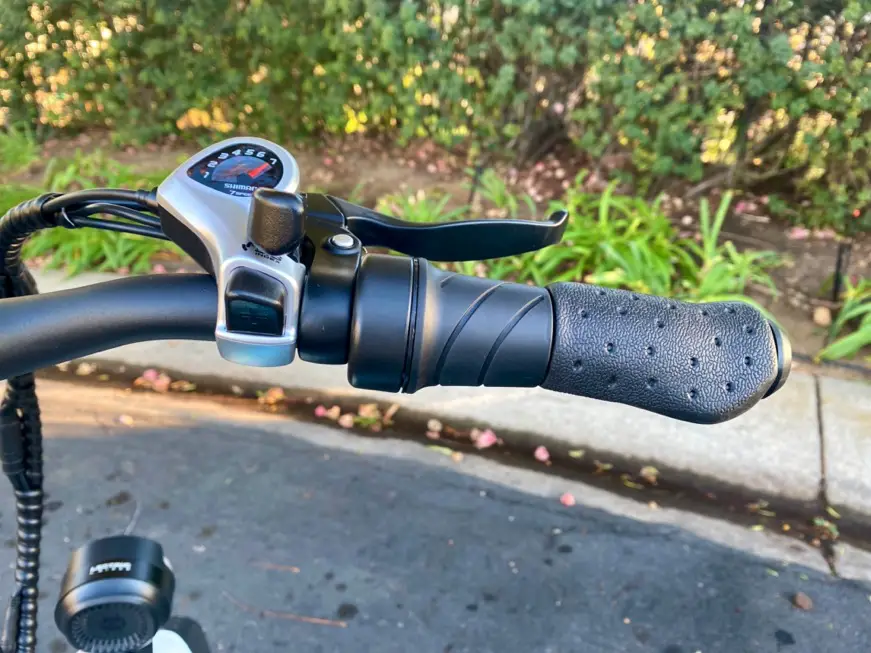 Reasons to Buy the Lectric XP 3.0
To summarize the table above, many components have been improved upon to make the XP 3.0 more comfortable and more powerful than before.
For instance, a 55nm motor gives you faster acceleration, while the 20 amp controller pushes more battery energy to all of the electric bike components. Longer, 180mm brake rotors help you stop easier and protect your brake pads, while the greater freewheel range helps you pedal consistently and maintain fast speeds.
The Lectric XP 3.0 also gives you a more comfortable ride than the XP 2.0. From the custom-designed saddle to the softer handlebar grips, and the smoother front suspension (10mm more travel makes the ride even less bumpy and more fun).
Finally, one of the best reasons to buy the new Lectric XP 3.0 is its ability to carry a passenger. Now that the rear rack is fully integrated into the frame and twice as strong, you can carry a passenger under 150lbs (68kg)! Plus, you can set your e-bike (using the display) to "Passenger Mode". This will limit the e-bike's top speed to 10 miles per hour (16 km) for safety.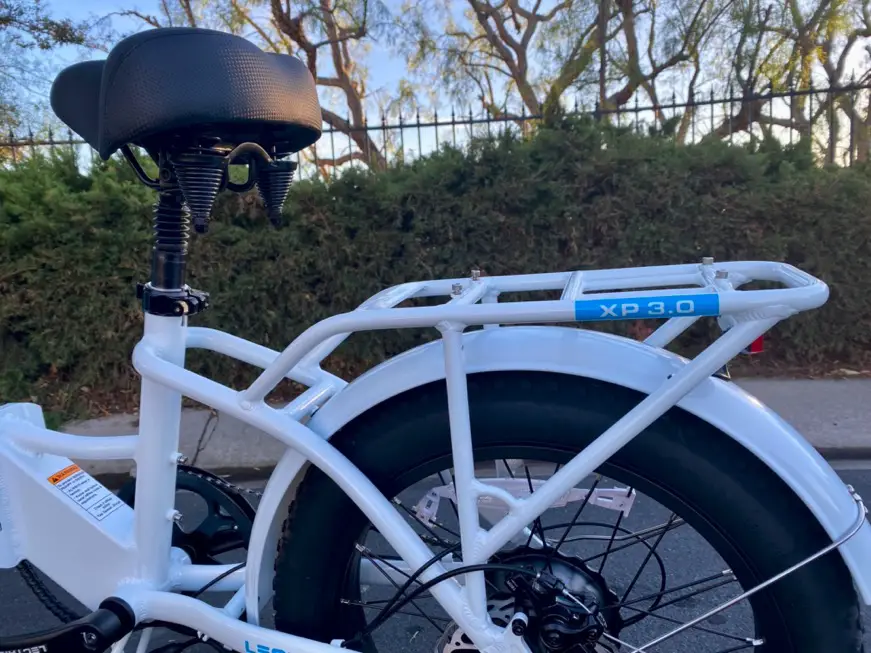 Lectric offers a passenger package as well that includes a cushioned rear rack bench seat, a passenger handlebar, and footrests (when I got my XP 3.0, this came for free with purchase, so be sure to check if that Lectric offer is still available).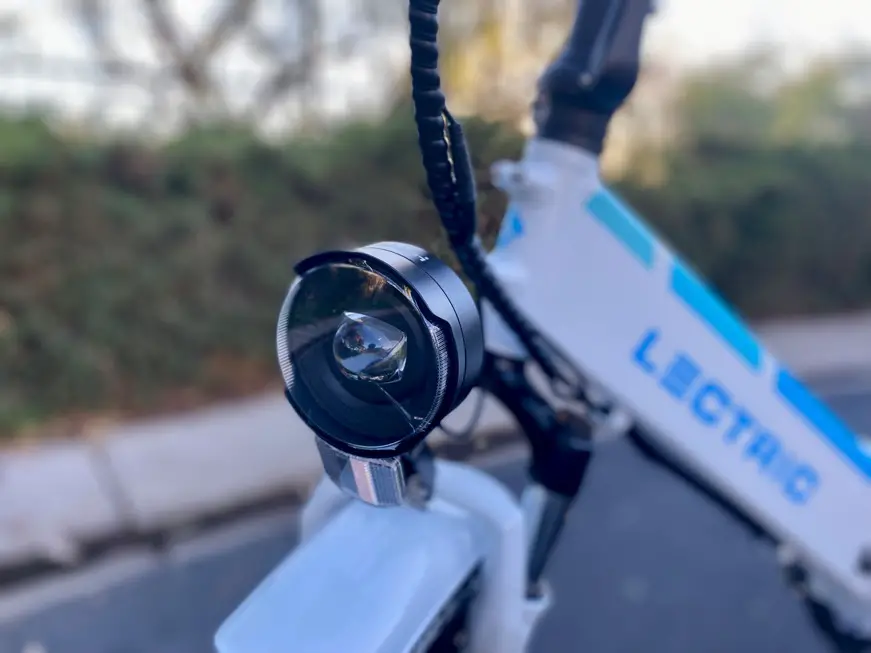 Finally, check out how easy it is to unbox and assemble the Lectric XP 3.0… another great reason to get one!
Reasons Not to Buy the Lectric XP 3.0
I had to dig deep to find reasons why not to buy the Lectric XP 3.0. It's such a great value at an amazing price.
But, here are a couple of reasons you perhaps shouldn't buy the XP 3.0:
If you are comfortable with spending over $2000, you can find an electric bike with higher-quality components.
If you're afraid of having too much power, you can find Class 1 or 2 e-bikes with a smaller motor, less torque, and a smaller battery.
If you'll need to lift your e-bike and the XP 3.0's 64 lbs (29kg) is too much to handle, a lightweight e-bike can be found (but will almost certainly cost you more or be of lower quality as compared to the XP 3.0).
Final Thoughts
Overall, there's a lot to impress buyers of the Lectric XP 3.0, whether you choose to have the standard or the Long-Range XP 3.0. The great value of the features, as compared to the price (around $1000), makes it stand out from the crowd.
So, if you'd like a folding electric bike with power, speed, comfort, and added features at an affordable price, the Lectric XP 3.0 may be the best electric bike for you!