Electric bike purchases are soaring… but so are electric bike rentals! After all, many people want to try one out before making such a big investment. And there are many other reasons you might want to rent one as well.
Keep in mind that renting an electric bike can be slightly more expensive than a regular bicycle rental and can require advanced planning.
Typical electric bike rental rates are $20 per hour or $65 per day. The cost of renting an ebike is based on the location and the length of the rental period.
Length of Rental
Price Range
Price for Premium Model
(not available in all rental shops)
Per Hour
$15-25
$30+
Per Day
$60-$70
$120+
Full Day (24 hours)
$75-$100
$150+
1 Week
$200-$300
$300+
1 Month
$375+
Call rental shop to inquire
In this blog post, we'll look at the cost of electric bike rentals and what you need to know before making a reservation. I've compiled prices and information that'll help make your rental decision easier.
Why Rent an Electric Bike
The reasons to rent an e-bike instead of buying one are numerous. Buying one is a big investment and you'll have a ton of questions that could be answered if you rent one first. Here's the list of reasons you should consider an e-bike rental instead of a purchase.
First, you should rent an ebike if you're trying one out for the first time. This is especially true if you're not much of a bike rider or it's been a long time since you've ridden one. Or maybe you're super tall or of small stature (and many things don't fit right).

You'll also get a feel for whether buying an electric bike is a good choice for you. Rent different types of e-bikes over several days or months to learn how they are each unique. Once you test out multiple brands with various motors, gears, tires, throttles, and more, you'll be closer to deciding on the best bike to purchase.

Another reason why you should rent an electric bike is to decide if it's something you'll love doing regularly. Then you'll know whether buying an e-bike is worth the cost.

An ebike rental is also a great way to try out a new form of exercise. If you aren't physically active already or have an injury or disability, renting one will help you determine if you can physically manage it. This is particularly a good idea if you're a senior (read: Are E-Bikes Good for Seniors for more info).

And perhaps you just want to ride one occasionally for a different form of recreation or instead of driving to reduce air pollutants. In this case, renting can be a much cheaper option.

Finally, getting an e-bike rental can help you explore your surroundings in-depth, whether it's your own community or a premier vacation spot! You can get one for just an hour or two at your destination and see ten times as much as compared to if you walked.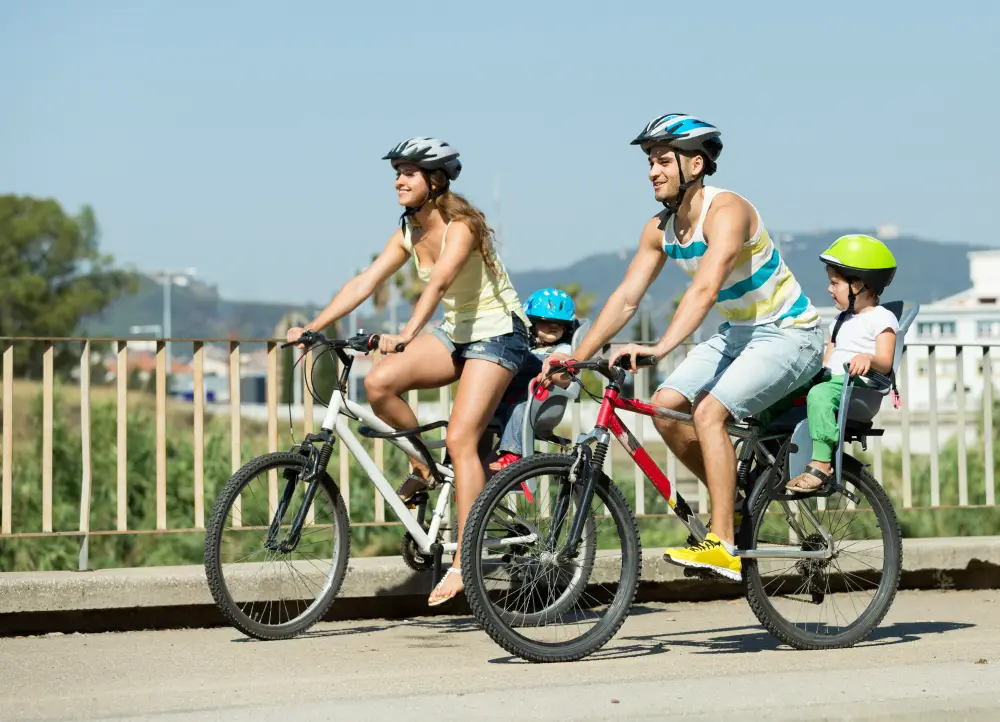 Continue reading to find out the prices of renting an e-bike and how to rent one.
Cost of Electric Bike Rental
In general, an electric bike can be rented by the hour, day, or even by the week. Typically, you should expect to pay about $10-$20 per hour. Bike rental fees may be substantially higher if you're in a popular tourist destination.
Be sure to ask about four-hour, all day, 24 hours, or multi-day rates! Most electric bike rental shop owners will offer discounts if you plan on renting all day or longer than four hours.
As mentioned earlier, plan on paying a bit more when renting an e-bike as compared to renting a non-motorized bike. Electric bike models are more expensive to begin with and maintenance costs the bike rental shop more as well. Therefore, they transfer some of that expense to you.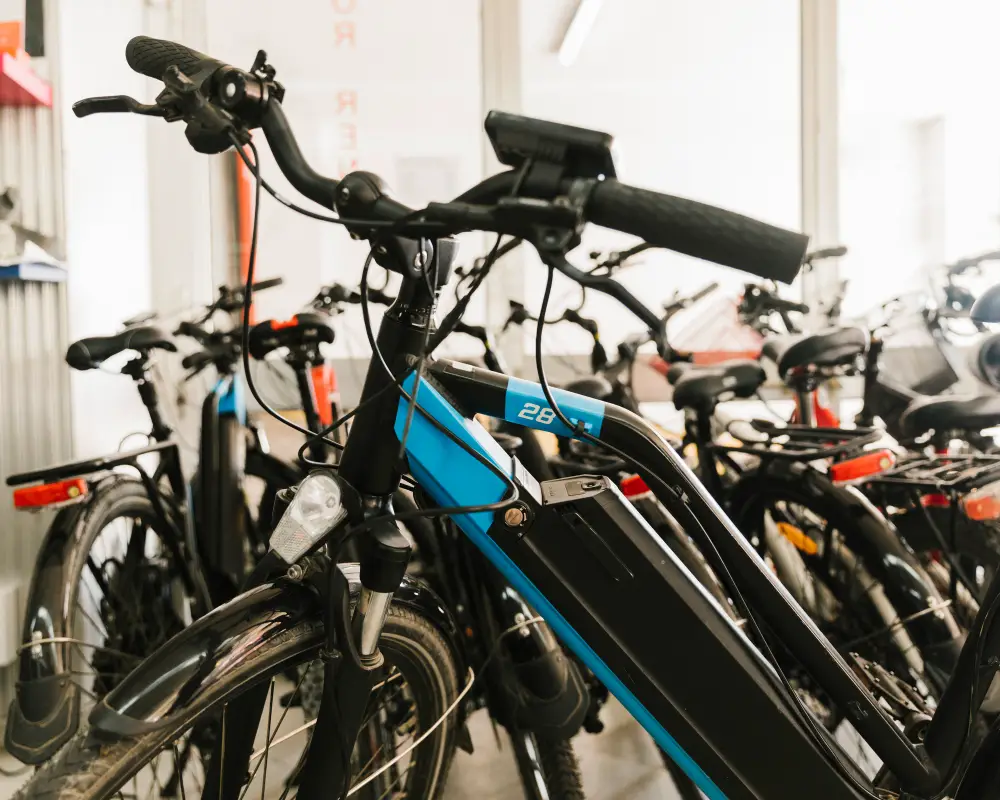 Hourly electric bike rentals
If you're looking for a two or three-hour electric bike rental, you'll probably pay by the hour. Be ready to spend between $15-$20 per hour. Consider that you might benefit from paying for a 4-hour or full-day rental, instead of just 2-3 hours.
Renting an electric bike for a full day
Typically, you get more value out of your e-bike rental the longer you lease it. So for example, the rate for a full-day rental would be only $12-13 per hour for an 8-hour ride (or a total of $96). Whereas if you rented by the hour at $20 per hour, you'll end up paying $60 for only 3 hours.
Weekly ebike rentals
Naturally, renting for a full week or longer will give you the most value for your money. For a full week, you'll pay roughly $200-300. Compare this to a daily rental rate and you're saving a whopping $600 or more (at $96 for 7 days)!
And, even better, this is significantly less money than if you were to rent a car and buy gas while spending 7 days in a top vacation destination.
Monthly electric bike rentals
Now compare your full week electric bike rental to what you would pay for one month. You'll spend close to $400… but that's like getting 2 weeks completely free! In fact, that's a 50% savings! Naturally, this is the most valuable option if you might want to ride the rental ebike regularly (or for more than 2 weeks).
Premium e-bike rentals
Some rental shops even offer "premium" ebike rates. This could just be a more valuable and expensive model. Or it could be a tandem (two-seater) or stretch bike with lots of room for a child or two on the back. These options are found most often in vacation destinations. Expect to pay an average cost of around $120 per day.
For example, Cal Coast Adventures in Santa Barbara, California offers the Specialized Turbo Levo with a battery range up to 70 miles as a premium rental. In Hawaii, Pedego Electric Bikes offers both tandem and stretch models starting at $30 for one hour.
Leasing an electric bike and purchase discounts
The last thing regarding the cost of an e-bike rental is very important to consider if you're planning on buying one. You may be able to lease it (rent-to-own) or apply your rental towards your purchase.
For instance, the eBike Store in Portland, Oregon offers up to $198 off of the purchase by applying your rental charge! You'll only find leases and purchase discounts in select bike shops around the world, however. So be sure to ask if interested!
Given the variation in prices, it really pays (no pun intended) to plan ahead regarding the length of your electric bike rental. If you rent it for one day, but then decide to keep it longer, you might end up paying more.
However, it doesn't hurt to ask the bike shop if your one-day rental can be attributed to the cost of a full-week rental.
Additional electric bike rental costs
Finally, there may be extras that you'd like to add to your electric bike rental. Rental shops should include a helmet and lock with every rental.
However, they may offer a GPS device for an additional amount. Unfortunately, you can be billed as much for including a GPS as for renting a bike for an hour! But, once again, you'll likely pay less the longer your rental period is. For example, you might be charged $20 for the day but only $5 each day after.
Of course, most people will probably use their phones for GPS navigation. In this case, make sure the electric bike rental shop doesn't charge you for a GPS!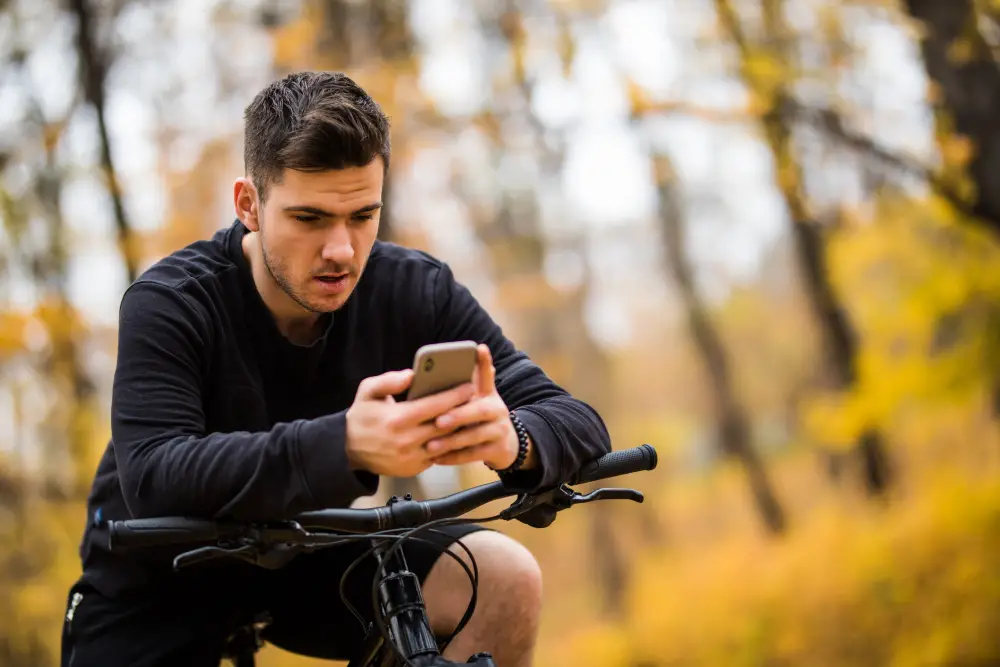 Rental shops might also offer an attachable bike trailer for around $25 per day or a hitch rack for 2-4 bikes for $5-10 a day. And, if you mention that you want to ride a long distance in one day, you'll most likely be offered an extra battery for about $10.
Depending on the location and shop, you might also be offered water bottles, t-shirts, or trinkets with their logo on them. Of course, you won't be expected to make these additional purchases. But if you might want a memento of your vacation, plan on spending some extra cash.
How to Rent an Electric Bike
Electric bike rental isn't hard or stressful. However, it does take some planning, especially if you'll be doing it on vacation. Keep in mind that electric-powered bikes may not be available from every rental shop.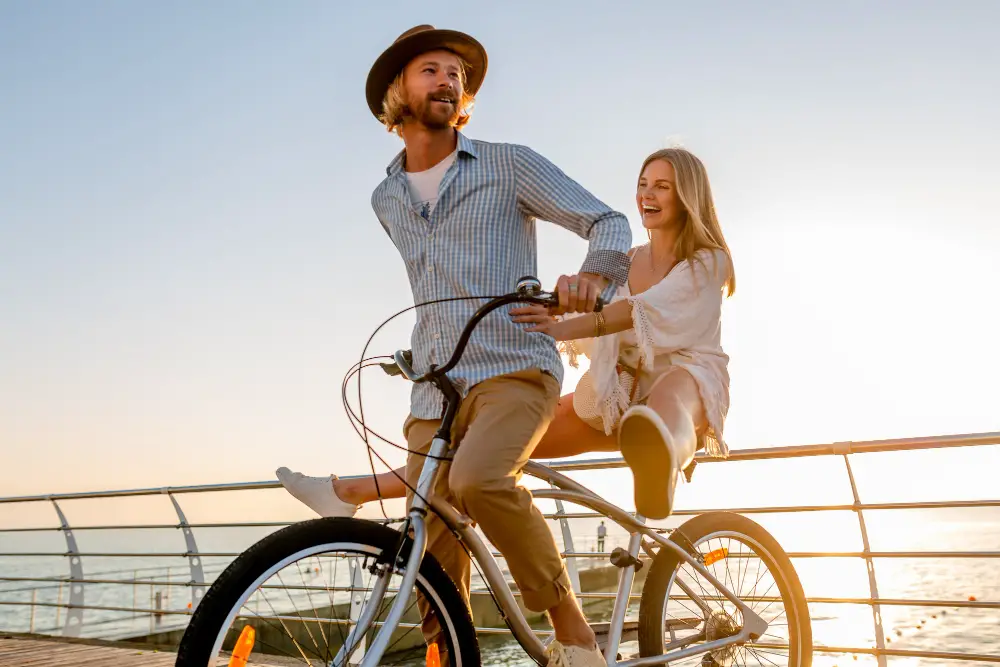 What you need to rent an ebike
Typically, you aren't required to get a license, permit, or any kind of insurance to ride an electric bike. There are some locations around the world, however, where there could be an exception. So, make sure to check the laws in your location or travel destination.
But you will most likely need to show a valid ID along with a credit card or cash. And most locations will expect you to be at least 18 years of age to rent one on your own.
How old your child needs to be to ride will be dependent upon the location, as it differs from state to state and country to country. In general, in the United States, a child will need to be a minimum age of 16 or 17.
Questions you should ask electric bike rental shop
The best thing to do when renting an e-bike is to ask questions of each rental shop owner. You may get different answers from each one you're considering. So be sure to ask these 12 questions of each:
Where to Rent An E-Bike
So where can you rent an electric bike? Traditional bike shops and bike rental shops are the most likely place. Call your local bike shop to ask about electric bike rentals in your area. Or simply search "bike rentals near me". Let them know you'd like to ride an electric bike (as opposed to a standard one).
Then proceed to ask the questions listed above. If you are interested in a particular model to try out, you might have to shop around a bit.
If you're traveling to a popular vacation spot, you'll likely find smaller bike rental shops at your destination. If you don't know where one is located contact a hotel concierge for assistance.
I've compiled a list of bike rental shops in popular travel destinations (USA) for you to check out:
Note: It's a good idea to call ahead to ask about discount deals and get your questions answered before you book your reservation.
What Types of Electric Bikes Can You Rent?
Most rental places offer popular, sturdy models as rental choices. Many are hybrid models (so they'll ride on dirt trails and paved roads), but you can also get electric road bikes, mountain bikes, and cruisers in some locations. All of them will have pedal assistance but only some will include a throttle.
Typically, you won't be renting the cheapest models nor the more expensive ones. For most people, this is quite adequate. If you're testing out different brands and models before buying, these will mostly be in the average range of $1100-$3500.
Therefore, most people will also look into purchasing some of the same models. If you're looking to eventually buy, let your local bike shop owner know which e-bike brands or models you're interested in (if you already have an idea).
Common electric bike models for rent
Just to give you an idea of the type of electric bike you can get, I've put together a list of those that are typically offered as rentals. If you're particular (and you probably are since you've read this far) it'll benefit you to do some additional research on the type of bike you'd like to check out.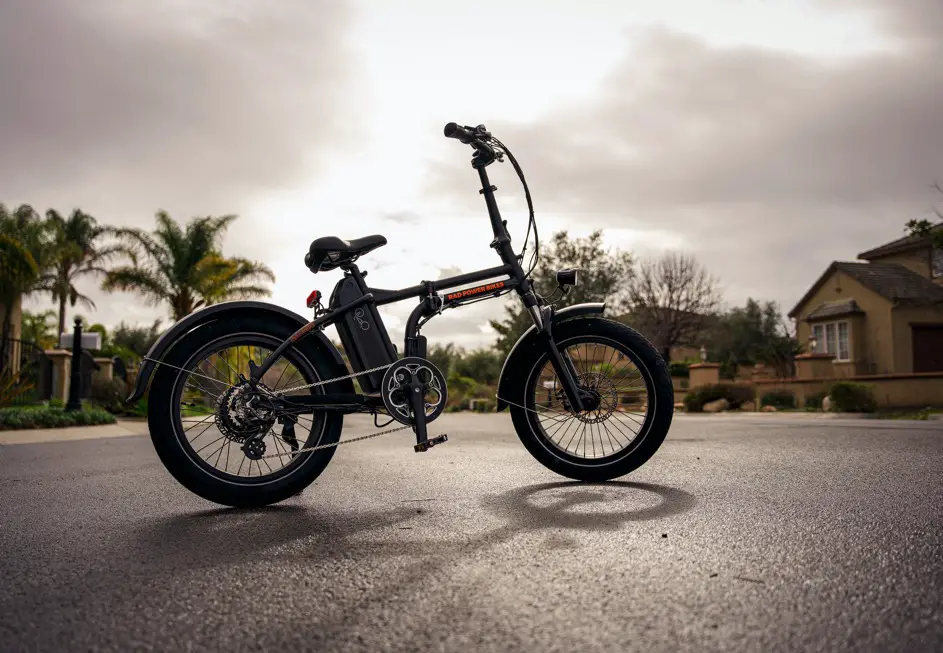 In Conclusion
I hope I've answered your question on how much electric bike rentals cost. Typically, the hourly cost doesn't differ much between locations so you can plan how much you're going to spend in advance.
If you're new to the idea of e-biking or want to try out different types before committing to purchase one, renting one (or several) is a great way to decide what you need. And because you can borrow for a day, week, or month, you'll have loads of opportunities to see if it's right for you before buying one.
Figuring out how to rent an electric bike is easy. Just ask the questions I've laid out for you in this article beforehand and decide how long you want to keep it. Then contact your rental location or shop to inquire about getting a reservation. This will save you money, unnecessary grief and help you enjoy your ride!