There are more choices than ever when it comes to buying the best electric bikes. However, when looking for a high-quality e-bike that rides on the road and off, two electric bike brands find themselves being compared: QuietKat and Biktrix.
Both brands are reputable and make high-quality e-bikes with similar starting prices of $2300 (Biktrix) and $2499 (QuietKat). Both have an extensive product range. QuietKat makes electric bikes that have an off-road focus. On the other hand, Biktrix offers a greater selection of options that are suitable for commuters and urban riders as well.
The good news is that both e-bike brands are quite versatile and not tied to just one type of riding experience. QuietKat's rugged bikes can be ridden in the city and Biktrix has models that can make easy work of any rough terrain.
So, how do you choose which electric bike brand to purchase? Take a look at this QuietKat vs Biktrix brand comparison. I'll show you what each brand is best for and help you make a great choice for you.
Make sure to see the e-bike model comparison charts I put together for you below.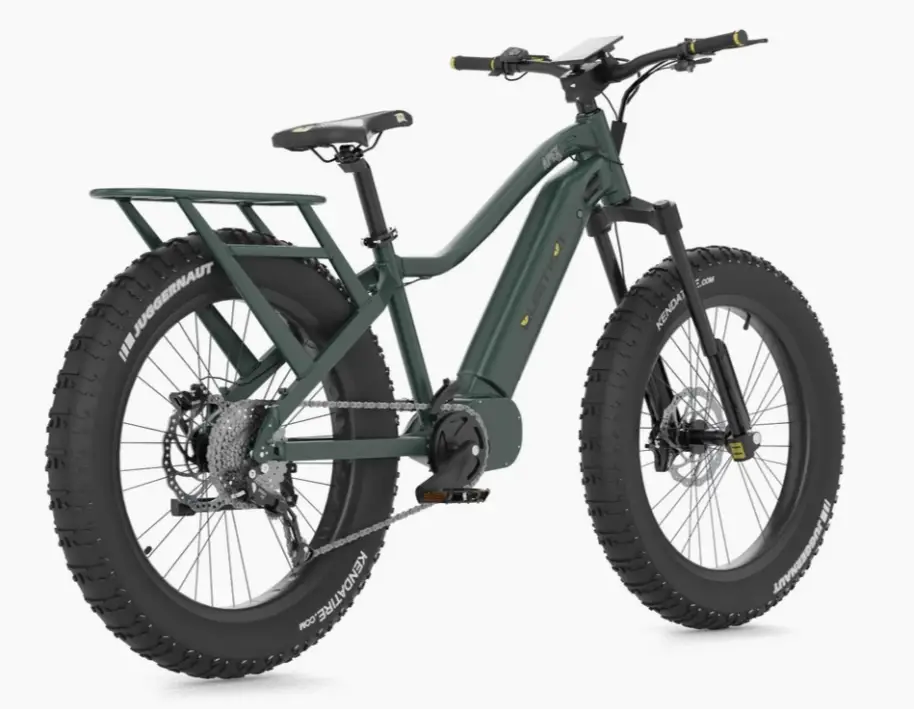 QuietKat Brand Overview
Comparing e-bike brands like QuietKat and Biktrix is not that easy. Each brand has something unique to offer, while there are a lot of similarities as well. At the end of the day, it will all come down to what kind of bike rider you are and what you want from your electric bike. Let's begin with an overview of QuietKat.
The brand was founded in 2012 in Colorado. And they had one mission. To create an electric bike that is perfect for someone who loves the outdoors. That is why you will see awesome e-bikes for anglers, off-roaders, and hunters.
Their fat tire electric bikes are so cool that they have even started to replace traditional ATVs. After all, they're smaller and more nimble than ATVs. Here are some standout features for QuietKat e-bikes.
Ruggedness
The build quality of a QuietKat ebike is apparent the moment you get your hands on one. It's something I would call accessible durability. The brand uses tough materials like stainless steel and aluminum to make high-quality thick frames.
If you are looking for something that can tackle tough terrains, then QuietKat's offerings will surely impress. Further, the brand is well-known when it comes to off-road fat tire electric bikes.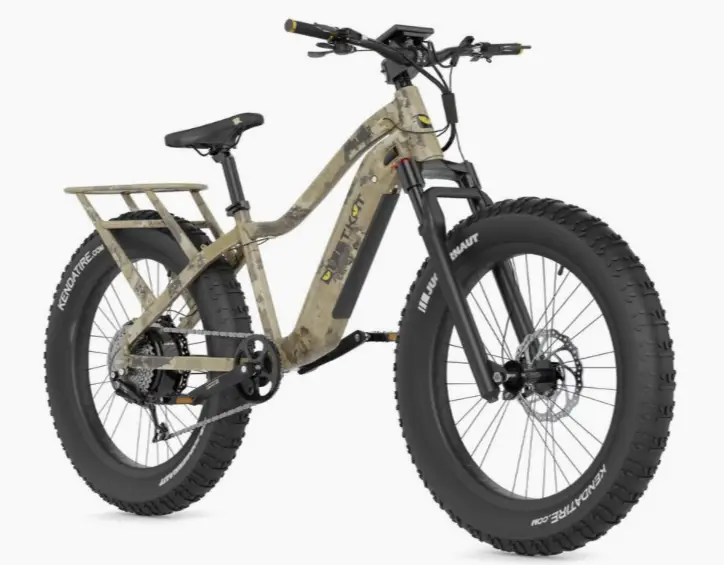 Great For City Riding
Although their e-bikes are rugged and strong, that doesn't mean that they can't handle normal city roads. Their electric bikes will do just fine for city riding, possibly even giving you more comfort while riding thanks to their typical fat tires. The best part? Riding one will certainly not feel cheap and it'll be a fun experience, even if you're using the rear rack for a picnic basket.
So, you get a lot of versatility here. These e-bikes can ride on all sorts of terrains like dirt, mud, snow, sand, and wet roads. Plus, you can also take it for a spin on paved roads in an urban environment.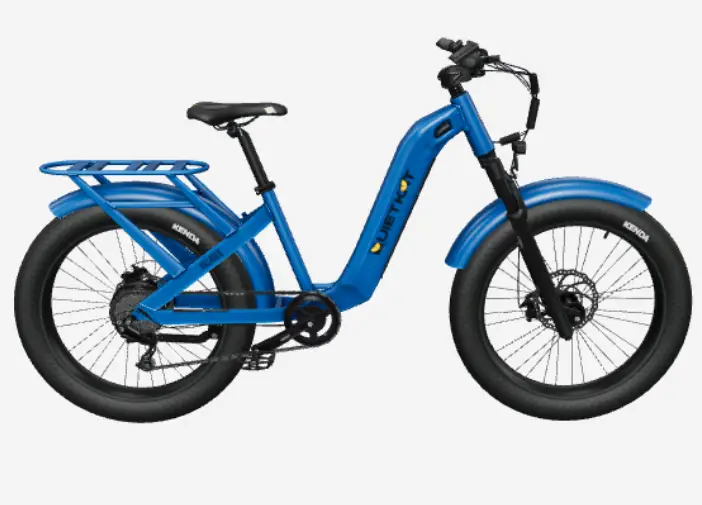 Excellent Quality and Accessible to All
Here's another thing to love about QuietKat. They have a program that makes it easier for everyone to own one of their e-bikes. This means that, even if you can't afford a high-end bike upfront, you don't have to settle for a cheap one.
QuietKat has something called 'Ride Now, Pay Later'. And it is exactly what it sounds like. It's a helpful financing tool that will make owning an electric bike much easier for you, letting you make monthly payments.
Overall, QuietKat's electric bikes are great if you love the outdoor trails but also want to be able to ride in an urban environment. Their e-bikes are great for riding on rough terrain, angling trips, and mountain biking. Commuters will love them too!
Pricing
QuietKat prices are quite variable with their lowest model, the Pioneer, costing around $2500 (listed price but may be discounted) and their most expensive e-bike, the Rubicon, going up to over $8000. So, unfortunately, you won't find any bargains here. But you can count on getting a quality electric bike that'll last for years.
Check out the lineup of QuietKat electric bikes here.
Biktrix Brand Overview
The Biktrix e-bike brand offers high-performance electric bikes for a variety of riders and riding styles, including e-bike commuters, adventure seekers, and senior riders.
Therefore, not only will you find e-bikes that handle well on rugged trails, but you'll also find capable utility ebikes, cruisers, and hybrid e-bikes.
More Variety of Designs
One strong point of Biktrix is that the design varies from bike to bike. You are not just stuck with one specific bike design when shopping for a Biktrix ebike. So, you can match your taste with the type of e-bike you want or need.
If you want an e-bike that looks sleek with both step-through and step-over versions, Biktrix has you covered. Overall, however, their designs are not all that rugged and utilitarian looking. So, if you're into that, you might rather go for a tough-looking QuietKat e-bike.
At the end of the day, design is pretty subjective. So, you need to pick the one that suits your style best.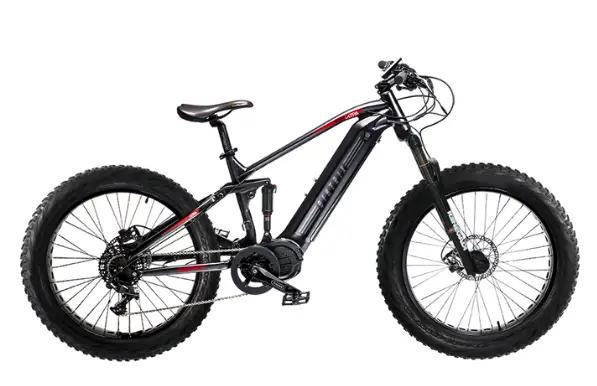 Customizability
Biktrix also gives you a full range of customizability options, which many other brands don't offer.
You may be able to build your e-bike by choosing colors, wheelset, and battery capacity. And, on some models, you can even select your motor power, headlight, brakes, and front suspension. That means you can create an e-bike that is tailor-made for you, which is a good reason to buy from Biktrix.
Quality and Durability
Honestly, both QuietKat and Biktrix are a couple of the best electric bike brands. And I don't think you'll be dissatisfied with the quality of either of these brands, as both use premium materials and parts.
The customer reviews are pretty good for both brands. It all comes down to what you want from your electric bike. Do you want more ruggedness or do you want something that is more city-focused?
Keep in mind though, that QuietKat may be built for rough terrain but their e-bikes can handle urban roads well too. Some riders may enjoy the rugged look even though they will only be riding it for city commutes. 
Of special note, a few models of Biktrix e-bikes are made with a lightweight frame of carbon fiber, which is not seen on QuietKat models.
Price
You'll find that Biktrix offers lower-priced options than QuietKat as well as more options to choose from.
Their prices start at around $1500 for city bike styles and go up to nearly $6000 for their 1000W, 160Nm torque Monte Capro Ultra.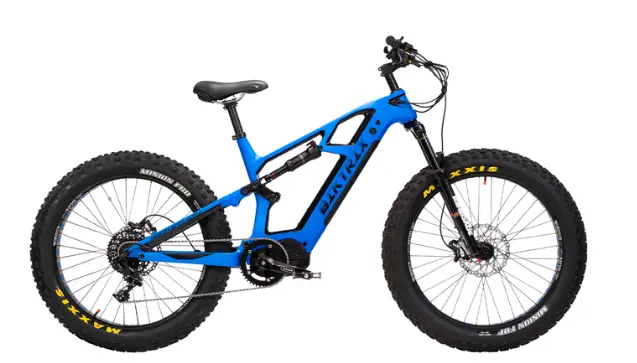 Financing
Where QuietKat has its Ride Now, Pay Later program, Biktrix is right behind. The Klarna program from Biktrix gives you the same luxury of buying the bike now and paying later.
So, you can finance it with relative ease. And the pricing is completely transparent. You will see how much your monthly payment comes to before you make the actual purchase. All in all, Biktrix is a good option for those who want a bit sleeker looks and style with lots of customizability and options. 
Take a look at the entire line of Biktrix e-bikes!
Comparing Popular E-Bike Models from QuietKat and Biktrix
Before wrapping up, I wanted to end with a direct head-to-head comparison of some of the most popular electric bike models each brand has to offer. As I said, what works for you will ultimately depend on your needs and taste.
When comparing QuietKat vs Biktrix, you can't overlook the numbers. So, here's a comparison of three e-bike lines from each brand. On the QuietKat side, there is the Apex line, Jeep and Villager Urban. You can check out all the QuietKat models here. 
As for the Biktrix side, there is the Juggernaut Series, Swift Series, and Monte Capro Series. Take a look at the full Biktrix line-up here.
QuietKat Apex Vs. Biktrix Juggernaut Series
What I love about the Biktrix Juggernaut Ultra is that it has an impressive range of up to 75 miles on a single charge, even though it's not a road bike. Instead, it's an electric bike fat bike with 4″ wide tires. It also comes with both a cadence and a torque sensor, 160 Nm of torque, thumb throttle, and a 330 lb weight capacity. So, not only is it super powerful, it can carry a heavy load quite far.
The QuietKat Apex, on the other hand, offers both a 1000W and a 750W motor, letting you choose to have a Class 1 or Class 2 e-bike. This is important if you want to ride on public lands and roads legally. And if you choose the 750W mid-drive motor, you'll still get a cool camouflage design, hydraulic brakes, integrated battery, 4.5″ fat tires, and more than enough power to tackle hills, steep terrain, and gravel roads.
Plus, the Apex comes in three frame sizes to better fit smaller riders and tall riders alike. Check out the Apex in this YouTube video:
QuietKat Jeep Vs. Biktrix Monte Carpo Series
The Biktrix Monte Capro Ultra is built for serious mountain bike riders and features a carbon fiber frame, hydraulic disc brakes, cadence + torque sensor, powerful battery (840Wh), and mid-drive motor. You can choose from larger 27.5″ wheels with 3″ tires or 26″ x4.8″ fat tires. For a full suspension electric mountain bike, it certainly isn't inexpensive starting at $5999.
So it's a little hard to believe that the QuietKat Jeep full-suspension, fat tire e-bike, with a torque sensor, hydraulic disc brakes, and a mid-drive motor, starts even higher at $7300. They're both high-end off-road e-bikes with suspension that are clear winners when it comes to climbing the steepest hills and going over difficult terrain.
So, what's the main difference? For one, the QuietKat Jeep is backed by Jeep Motors, has a full suspension, and comes in three frame sizes to fit most riders. Plus it has a slightly higher load capacity at 300 lbs (compared to 280 lbs) and allows you to opt for 29″ mountain bike tires for greater flexibility. So the added cost might be well worth it, especially if you're a hunter or will be carrying a large load.
Here you can see the Monte Capro Ultra in motion:
QuietKat Villager Urban Vs. Biktrix Swift Series 
The Biktrix Swift series again beats the price of the Villager Urban QuietKat brand. The closest comparison to the Villager, however, is the Swift Step-Thru, which starts at $2049. Both have an upright riding position, step-thru frame, and 500W rear hub motor, perfect for urban riding.
Where the QuietKat again steps ahead is with the wider 3″ tires and 100mm suspension fork, making it the best choice if you're planning to go off-road or just want an e-bike that's more fun.
QuietKat Vs. Biktrix: Which E-Bike Brand Is Right for You?
Let's address the million-dollar question. Which e-bike, from which brand, is right for you? And sorry to disappoint you but the answer is… it depends. There is no single standout winner between QuietKat bikes and Biktrix.
The thing with e-bikes is that they offer tons of features among each model and brand. And not all features and gimmicks will matter to everyone. Thus, you need to pick the one that works for you based on your riding style and needs.
In general, QuietKat is the better brand for off-roading and rugged riding. These e-bikes are built like tanks and can tackle city roads as well. Their camouflage design is clearly geared toward outdoor sports like hunting. Biktrix, on the other hand, is the better brand if you're looking for a sleeker, more modern design for commuting and everyday e-bike riding.
But again, you might find the perfect Biktrix model for off-roading, or find the best e-bike for city riding at QuietKat, such as the Villager Urban.
Wrapping Up
After reading this article comparing QuietKat vs Biktrix, you should have a pretty good idea about which brand will work the best for you. You might be focusing on the price point or the type of electric bike, but the good thing is that both brands offer great quality to meet all of your needs. Further, you can get more helpful advice on which brand and e-bike you should get by reading customer reviews on their websites.
Being informed is the best way of making sure you choose the right brand for your needs and desires.
You might also like: