Due to the increasing popularity of owning an electric bike, there are so many different types to choose from, as well as a wide range of prices. When it comes to buying an e-bike, the vast majority of riders aren't sure what type they want. Plus, it's hard to understand the varying costs of purchasing different models.
So, how much should you pay for an e-bike?
Most good quality electric bikes range in price from $1000 to $8000 or more. In general, you'll pay a minimum of $1000 more to buy an e-bike than you would a standard bike. However, you should pay less than $4000 for any type of e-bike unless you're a professional cyclist.
You should also consider that the costs can differ depending on the type of e-bike you want to ride.
For instance, road e-bikes can cost quite a bit more than hybrid or commuter e-bikes, as do electric mountain bikes. Road bike prices begin around $1500 and end upwards of $9000, on average.
Sample of 13 E-Bikes of Different Types and Their Cost
But figuring out how much you should pay for an electric bike is hard enough without factoring in the differences between a road e-bike and a hybrid one or an e-mountain bike and a road e-bike.
In this article, I've done the research for you so that you can compare the costs of the different types of e-bikes to help you decide how much you should pay for the type of electric bike you want.
What is a Road E-Bike and What Determines the Cost?
A comfortable electric road bike is, first and foremost, designed to ride smoothly and quickly along any paved road, path, or bike lane. That's why they've historically been called "racing bikes". This focus on riding comfort is one of the features that drive their generally higher price. However, there are other important factors that directly affect the cost and we'll discuss these below.
Overall, a road e-bike with high-quality components and workmanship will cost you more than one with mediocre parts that you have to put together. That's why road e-bikes have an average range of $1500-$9000, although you can buy them for slightly less and quite a bit more as well.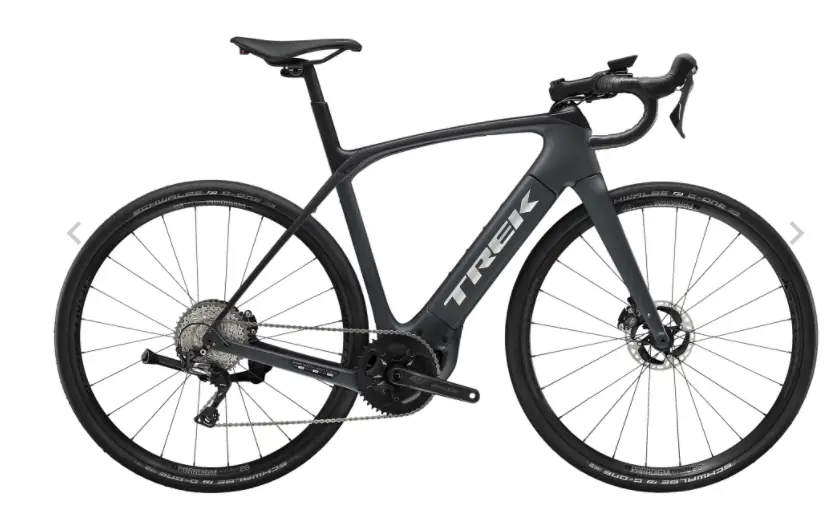 Comfort Features and Perks of a Road E-Bike
Because road e-bikes start at a higher cost than most other electric bikes, you can expect them to have higher-end features. They generally weigh less and have the perfect, narrow tires for riding on the road. So, the ride should be fast, smooth, and easy… and even more so when riding an electric bike!
And even the best electric bike companies know that if you're willing to pay more for comfort features, then you're also going to expect other perks. These will likely include more powerful GPS and LCD displays, built-in lights, and comfortable seats. Naturally, they'll charge you more for these features as well.
Long-Range Batteries Cost More
If you want to go further on a single battery charge, then you'll need a more expensive battery. Although this is true for any e-bike, it's assumed that a road bike rider will want to go farther than other riders, thus needing a more powerful battery. And if riding long-distance is going to happen, then several other things need to be considered as far as reducing a battery's charge.
Wind, temperature, tire pressure, and a biker's own weight (plus the extra weight they are carrying on the bike) can drastically affect how long the battery lasts. Further, riding far is likely to include a more varied terrain in which the ride could end up climbing more hills along the way, thus requiring even more battery juice.
So, most road e-bike riders should consider whether they need a higher-powered battery to take the long rides they want. But they should expect to pay more for a higher Wh (Watt Hour) battery.
How Motor Power Affects the Price
Like other e-bikes, a road bike's power is directly tied to the overall watts of the motor attached to it. The more help given to the rider when pedaling, the more powerful the motor is.
Most motors are between 250 Watts and 750 Watts, with some going up to 1000 Watts. The good news here is that, for a road e-bike, you may be able to stay within the 250 to 500-watt range, which will keep the cost down.
This assumes one of two things: Either you are a semi-professional bicyclist who needs only a little or occasional pedal assistance (because you're already a strong rider without electrical help) or you're planning on riding the road leisurely and don't need to go up many hills. In the latter case, which includes most of us, you won't need extra motor torque and can save a little money on this feature.
The Cost of High-End Road E-Bikes
At $9000, you'd expect to have the most comfortable, powerful, lightweight, easily balanced e-bike on the market. And that's exactly what you'll get!
Check out this incredible road bike from Colnago costing $7999+: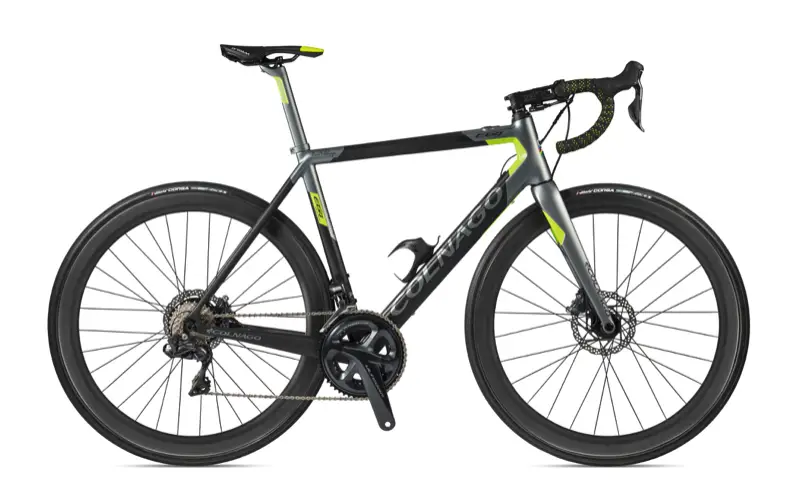 However, you don't need to pay that much to get a good solid road bike that's highly rated!
For example, you can get the Ride1UP Roadster for around $1095: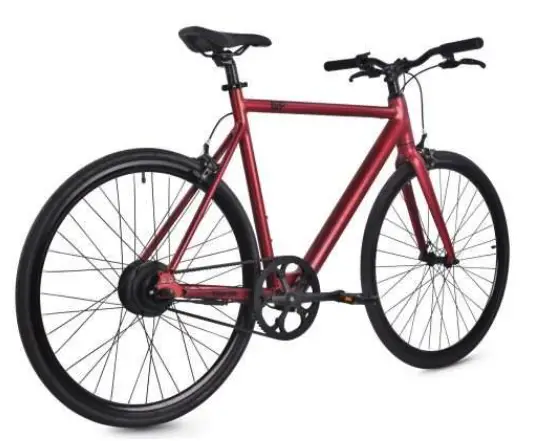 What is an Electric Mountain Bike and Is it Worth the Cost?
So, what's the difference between an electric road bike and a mountain bike? A lot actually! Whereas the road bike is built for paved roadways, a mountain bike is built for riding dirt and muddy mountain trails. They have flatter handlebars and wider, dirt and gravel-gripping tires, and full suspensions.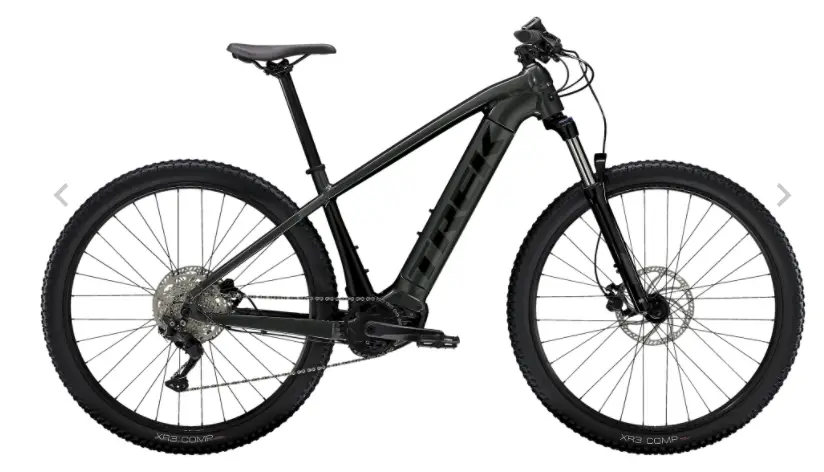 Features That Increase the Cost
There are quite a few different things that affect the cost of an eMTB (electric mountain bike) as compared to any other type of electric bike. These will focus on the type of mountain bike, tires, and the other components that'll get you over rough terrain successfully. Most eMTB's are similar in price to electric road bikes: The average price is $1500-$10,000.
Full suspension is really the defining feature of any mountain bike and will add to its expense overall. This means that the bike has a suspension fork in front as well as a rear shock. These allow the bike to maintain control and traction when maneuvering over rough terrain. It also adds to the comfort of the ride.
Additionally, you'll get wider tires built to handle dirt and gravel, a higher quality derailleur (chain system), and hydraulic disc brakes.
Higher Maintenance Costs
Not surprisingly, an electric mountain bike will cost you more to maintain given the bumpy, uneven terrain it rides through. So, this cost should be considered before purchasing one.
The fact is that more extreme riding conditions result in more frequent breakdowns and maintenance required. As electric bikes already have more expensive components than standard bikes, it's like doubling the cost of maintenance! And, unfortunately, the original price of the e-MTB is a huge factor here: Cheaper bikes have cheaper parts. And these are even more likely to wear down faster.
Is an Electric Mountain Bike Worth the Cost?
Giver the higher buying price and maintenance costs of an eMTB, you might wonder if buying one is even worth it. First, understand that if you want to ride on dirt trails with steep hills and narrow paths, you just won't be satisfied with any other type of e-bike.
Yes, there are hybrid e-bikes that cost less and can handle dirt paths. But there just isn't any other e-bike that can handle this rough terrain flawlessly. Safety is a huge concern when you're on narrow paths up high in the hills. So you need a bike that's stable and easy to control through turns, and slips, and slides.
And, like any other recreational item, the cost is worth it if you use it regularly and get a lot of joy from it.
What is a Hybrid Electric Bike and Why Does It Cost Less Than a Road E-Bike?
Trying to pin down what exactly a hybrid e-bike is can be a bit confusing, which is why there are so many varieties of them in many different price ranges. In general, a hybrid is any variation of an e-bike that allows a cross between two different types of riding.
One type of riding allows you to ride smoothly on the road as well as on rougher terrain. Another might allow you to ride easily through the city but also do some light off-roading when needed. Some hybrid e-bikes have 4″ fat tires while some may have 3.0″ tires or smaller.
Interestingly, they actually have the benefit of being quite versatile while not being as expensive overall.
The Benefits of Hybrids and What They Cost
Since individual companies create their own variations of hybrid e-bikes, it's harder to compare costs. However, in general, you can get a hybrid for between $800 and $4000.
The biggest benefit of choosing a hybrid is that you can choose a bike that has exactly what you want or need. You don't have to get roped into only riding in one type of terrain or getting a bike that doesn't have room to carry cargo. So you don't have to limit yourself to only one type of riding experience or buy two different e-bikes to cover all of your desires.
Here's the e-bike my husband bought: A RadMini from Rad Power Bikes. He rides it on the road and in dirt trails (plus, it's foldable). So, it really covers all of his needs. If you want to learn more about this awesome e-bike, now called the RadExpand, you can find it here.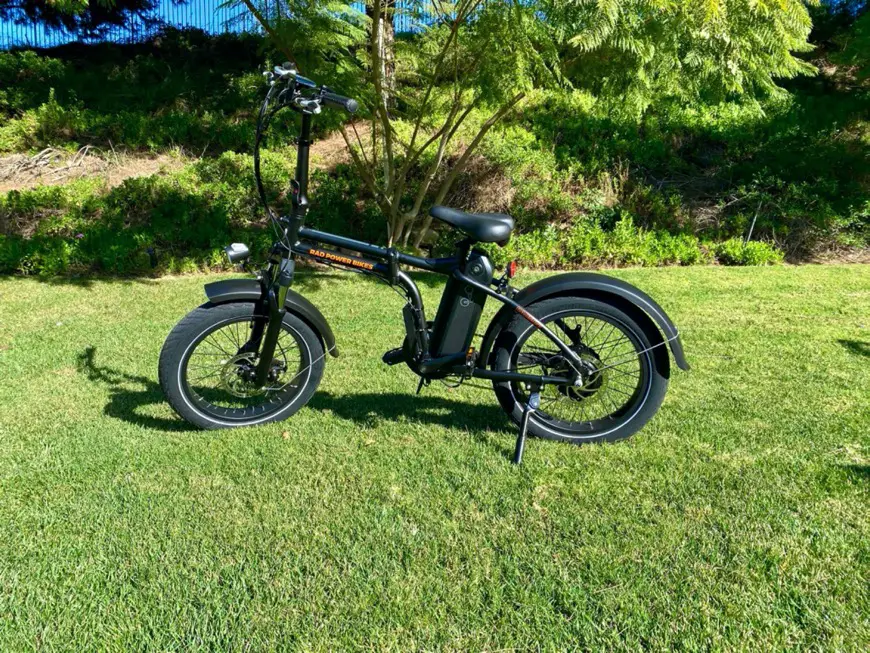 Additionally, they are well-suited to just about anyone at any age because you can choose the features most important to you just by shopping around. If you want the ability to ride off-road but are more comfortable sitting upright than leaning over, then a hybrid could be right for you.
Or if you will mostly be riding through your city but want to be able to cross through city park dirt trails, then a hybrid will work out well.
Finally, electric hybrid bikes are just more cost-effective.
Why are Hybrid E-Bikes Cheaper Overall Than Electric Road or Mountain Bikes
The truth is that their price range seems to be lower than an electric road bike or mountain bike because they don't specialize in one type of riding. Therefore, most of them don't have the more expensive "comfort" parts made just for fast road riding or the higher-end suspension needed for rough terrain on a mountain bike.
Instead, you'll find many electric hybrid bikes with good to very good quality parts but in a more moderate price range.
What is a Commuter E-Bike and Why Are They Priced Cheaper Than Other E-Bikes?
A commuter e-bike might also be called a city bike or utility bike. It's essentially the perfect bike for getting around town, running errands, or riding to and from work or school.
You can get one for under $400 (but we can't vouch for quality here)! And you certainly don't need to spend more than $2000 to get what you need.
Why Commuter E-Bikes Are Less Expensive
Because these "utility" e-bikes are considered more of an urban necessity, companies have designed models that are far cheaper than the other more recreational models. Although riding any type of e-bike can be a lot of fun, these are typically purchased to solve a need rather than a desire. Further, they're likely to be ridden shorter distances.
Therefore, you can get a relatively inexpensive e-bike to take you on errands, such as buying groceries, that get you to work every day, or that allow for large cargo, such as bringing your kids along on the back. Depending on the e-bike, you can include a front or back storage rack, or both.
If you plan on riding with kids on the back, just make sure you find a cargo bike that will accommodate them. Don't assume that each one will because they do come in different body length sizes.
Other Styles of Hybrid or Utility E-Bikes
Just as there's so much variety in e-bikes, as discussed earlier, there's also a great variety of uses for an e-bike. So there are a few more e-bikes to consider as far as need and cost go.
Foldable E-Bikes- Do They Cost More?
Yes, there are electric bikes that fold up! This allows you to travel with them, put them in the car to get to your favorite riding trail, and store them in a smaller place. this might be considered a utility bike, but there are many hybrids that offer this option. However, it will cost you more to include this feature because of the modifications made to an otherwise standard e-bike.
Not only does it need to be built to fold, but it'll also need somewhat smaller tires to allow for folding without damaging the motor or the battery getting in its way. Even though this might increase the cost, there are several e-bikes in the lower price range that have this option. You shouldn't have to pay more than $2000 for a good quality, foldable e-bike.
Get a Cruiser/Comfort Bike for Less Money
Often thought of as a beach cruiser, these e-bikes have wider, lightly-treaded tires and an upright seated position. Since they're made for slow cruising, you can get them with a 250 Watt motor and still easily ride around. And without any other special features, you can find one for $1500 or less.
Costs of Owning The Different Types of E-Bikes
The cost of an e-bike isn't just dependent on the purchase price; there's also the cost of using it and maintaining it.
Using an electric bike will cost money in electricity and maintenance. But unless you live in a high-cost area, this shouldn't really be much, especially when considered next to the price of putting gas in a car. Other than that, you can easily clean the bike yourself (just use a slightly damp rag to wipe it down but don't spray it).
As mentioned above, electric mountain bikes can be quite a bit more expensive to maintain simply because of extreme riding. Even still, every type of e-bike needs extra care for the electrical components. Here's what needs to be done and the general cost of doing it:
Tune-Up: On average, a regular tune-up will cost $75-$150 (about $300 per year on average)… Get your e-bike serviced every 3-6 months depending on the amount of time spent riding (and how hard you are on it)

Brake Adjustment and/or New Pads: This can be done during your tune-up, if needed, and will cost around $30-$40

Drivetrain Adjustment (or Replacement): $25-$75

Battery Replacement Every 2-3 Years or 600-1000 charges: $300-$800 (make sure you replace it with the best battery for your e-bike)

Extra Services for shocks and forks on an Electric Mountain Bike: $80-$300+ (this really depends on which services you're having performed)

New Tires: $30 and up

New Tire Tubes: $5-$25

Flat Tire Fix: $10-$20

Helpful Accessories Under $25: $5-$25 each
Summary: Why You Should Pay Less Than $4000 for a New Electric Bike
Thanks to the immense and ever-growing variety of electric bikes, you shouldn't need to spend more than $4000 on the perfect e-bike, especially if you're a beginner rider. Even then, you should be able to find a good quality one with the features you want in the $1200-$3000 range.
Since most buyers will find a bike in this price range, I've included a list of e-bikes to check out that'll work for most riders since they're hybrid or commuter:
List of E-Bikes You Can Buy That Don't Cost a Fortune!