Living in California, I started hearing about The New Wheel Electric Bikes. As I was curious, I decided to check them out and review what they have to offer.
If you want to purchase an electric bike and don't want to go through all the hassle of researching the best electric bike brands and models on your own, this New Wheel Electric Bikes review will help guide you!
Keep reading and I'll explain how they can help you find the perfect e-bike. Plus, I'll show you the types of cutting-edge electric bikes they offer and some of their most popular brands and models.
Overview Of The New Wheel Electric Bikes
The New Wheel Electric Bikes is more than just a bike shop. Established in 2010, it's a service that connects riders with the perfect e-bike, whether it's through a used e-bike sales list, their rent-to-own program, or a new buy-and-take-home e-bike. The bikes are available through 3 shops in the Bay Area, including San Francisco, Marin County, and Oakland. 
The company has a fleet of electric bikes, which they offer for a "guided" test ride at their various locations. In addition, bike-sharing programs have popped up in cities such as San Francisco, Oakland, and Palo Alto.
The New Wheel promises a way for people to get around without using cars or public transit. And like any e-bike brand or shop, their electric bikes offer a great alternative to traditional bikes, providing low-impact exercise and reducing traffic inconvenience while getting you where you need to go fast and easy.
And what's more, they'll give you 6 months of free service and they offer regular maintenance plans!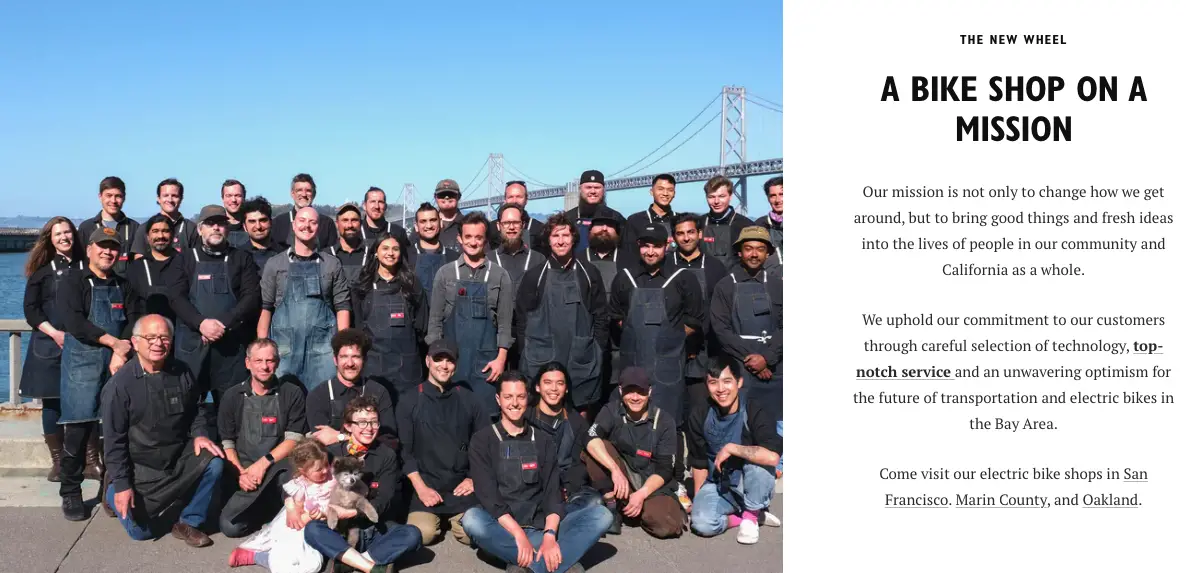 Types of Electric Bikes Offered
The New Wheel offers a wide range of high-quality e-bikes to suit your needs. Let's check out the types of e-bikes you can find at their bike shops before looking at specific models.
Cruising & Comfort
These electric bicycles are the essence of enjoying life. You can relax and ride for longer on these comfortable e-bikes because of their ergonomic design, a soft saddle, and secure handling. Comfort bikes make every ride more enjoyable, whether commuting to work or exploring the town on weekends.
Urban & Commute
These bikes are ideal for both recreational riders and commuters because of their high-quality parts, practical features, and dependability. In addition to simplifying your everyday commute, high-performance electric bikes will be a pleasure to travel further and faster than ever before.
Road and Adventure
Dedicated to road bike adventures, these electric bikes will help you go further than you ever imagined!
Mountain & Trail
Where do you plan on riding your electric bicycle? Might you decide to ride to the top of a nearby mountain? Conquer rough terrain on a single-track trail? You can even ride on a paved road… so there are no limitations! The versatility of these electric mountain bikes (eMTB) opens up a world of new sportier riding and leisure pursuits.
Kids & Cargo
You can get anywhere on an electric bicycle in this revolutionary new world. The New Wheel's electric cargo bikes combine the functionality of a truck, minivan, and elegant city cycle into one convenient unit. Fun and practical!
Their Features 
The New Wheel offers a range of products for different people, from foldable electric bikes to mountain bikes. Their bikes are lightweight and efficient, making them perfect for the daily commute or a leisurely ride. Electric bikes offer the ease of pedaling with the assistance of a battery-powered motor. In addition, they have an impressive weight capacity; some models can hold up to 265 pounds!
They also use regenerative braking, which converts kinetic energy into electrical energy that recharges the battery when you brake, so you never have to worry about running out of juice.
Their e-bikes can also be easily customized and equipped with accessories that make your biking experience more enjoyable. For example, there are models with wide handlebars, shock absorbers for a comfortable ride, and lights to help you see when riding at night. What's more, they offer services designed to keep your bike running in great shape.
Popular Brands and Models
The New Wheel sells a wide variety of types, brands, and models of e-bikes. Available brands include Benno, Gazelle, Specialized, Riese und Müller, Orbea, Tern, and Stromer. Check out the list of options I've put together for you and their prices.
Benno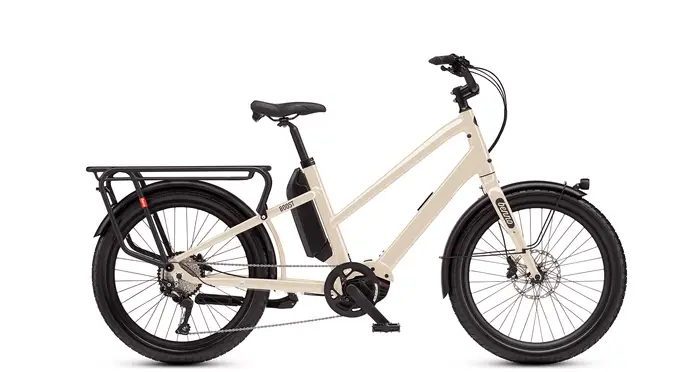 When Benno Baenzinger started Benno Bikes in 2015, they intended to rethink the bicycle. Encourage more people to bike and provide those who ride the means to do so frequently. But instead, Benno has invented a whole new subset of electric bikes. One that can transport substantial loads while yet providing a thrilling ride. A place where skill and practicality combine.
Benno RemiDemi – Sale price from $3,899.00
Benno eScout – Sale price $4,199.00
Benno Boost – Sale price from $4,499.00
Royal Dutch Gazelle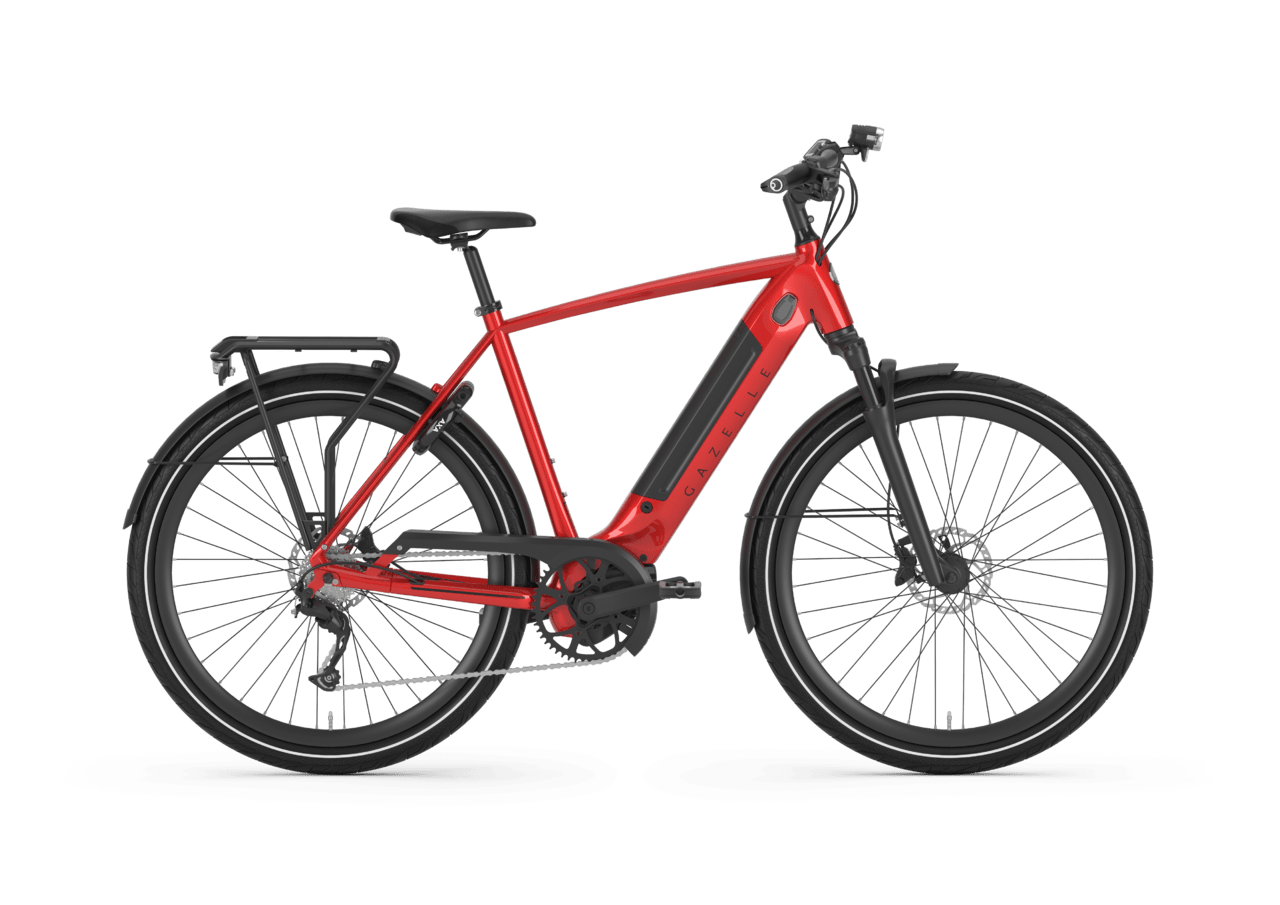 Gazelle's 2022 lineup includes two families of bicycles with varying degrees of luxury, practicality, and performance. Inexpensive without sacrificing quality or dependability, that describes the Medeo family.
The Gazelle experience is elevated with the Ultimate series of electric bikes, which features a variety of drivetrains and a speed choice. As a result, the Arroyo introduces cruising comfort and Dutch panache to the United States.
Gazelle Medeo – Sale price from $3299.00
Gazelle Ultimate Step-through – Priced from $3,749.00
Specialized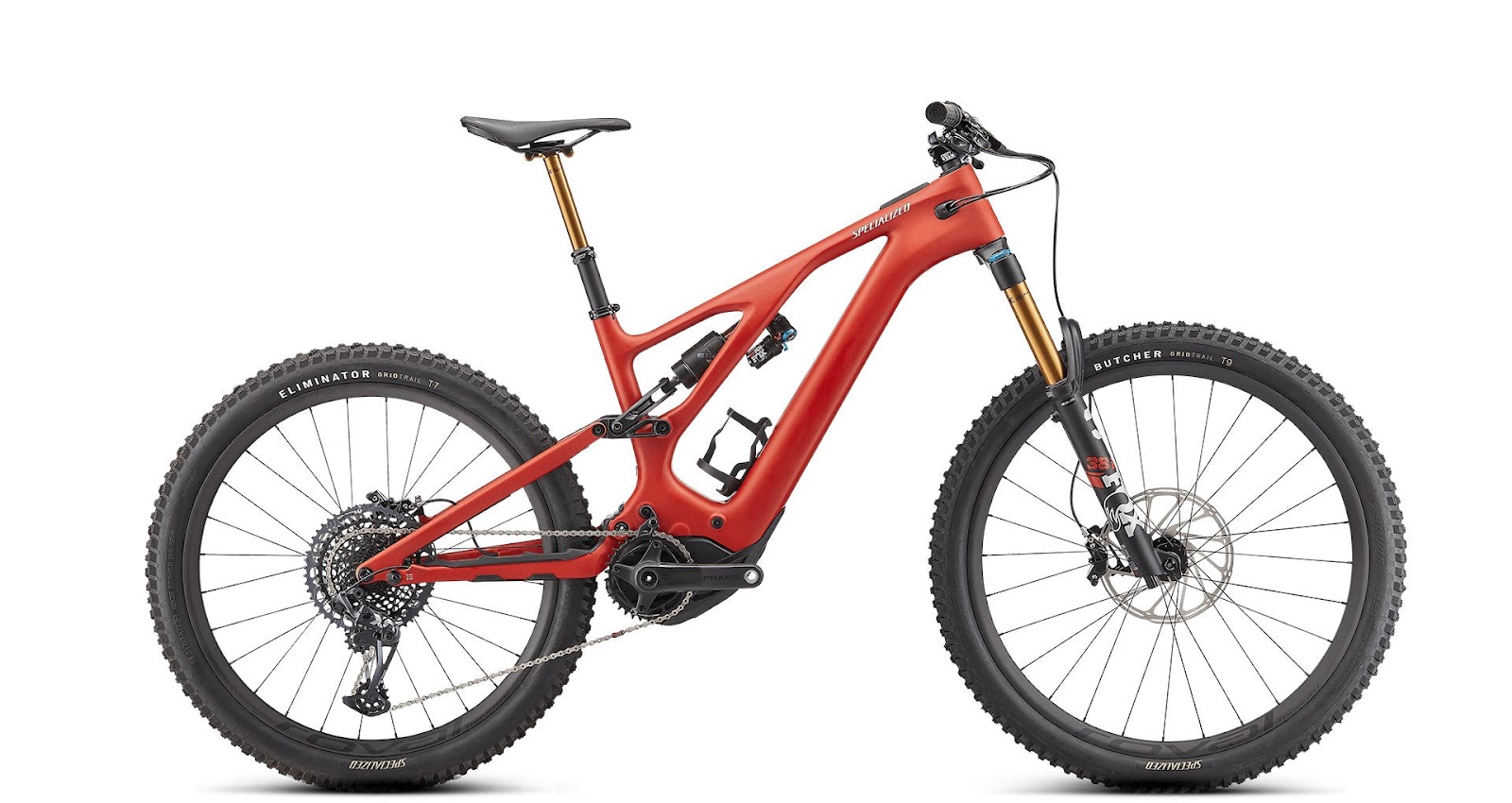 Specialized was established in 1974 and has since expanded to employ over a thousand employees from its headquarters in Morgan Hill, California.
They took a novel approach to electric bicycles by developing the first of a new breed of lightweight bikes. And they brought most of the research and development in-house. As a result, their e-bikes are so light that their combined weight is on par with a traditional bicycle. Indeed, it's incredible.
Specialized Turbo Levo Comp Carbon & Pro Carbon – From $4,999
Specialized Turbo Vado – From $3,549
Specialized Turbo Kenevo Expert – From $9,000
Riese und Müller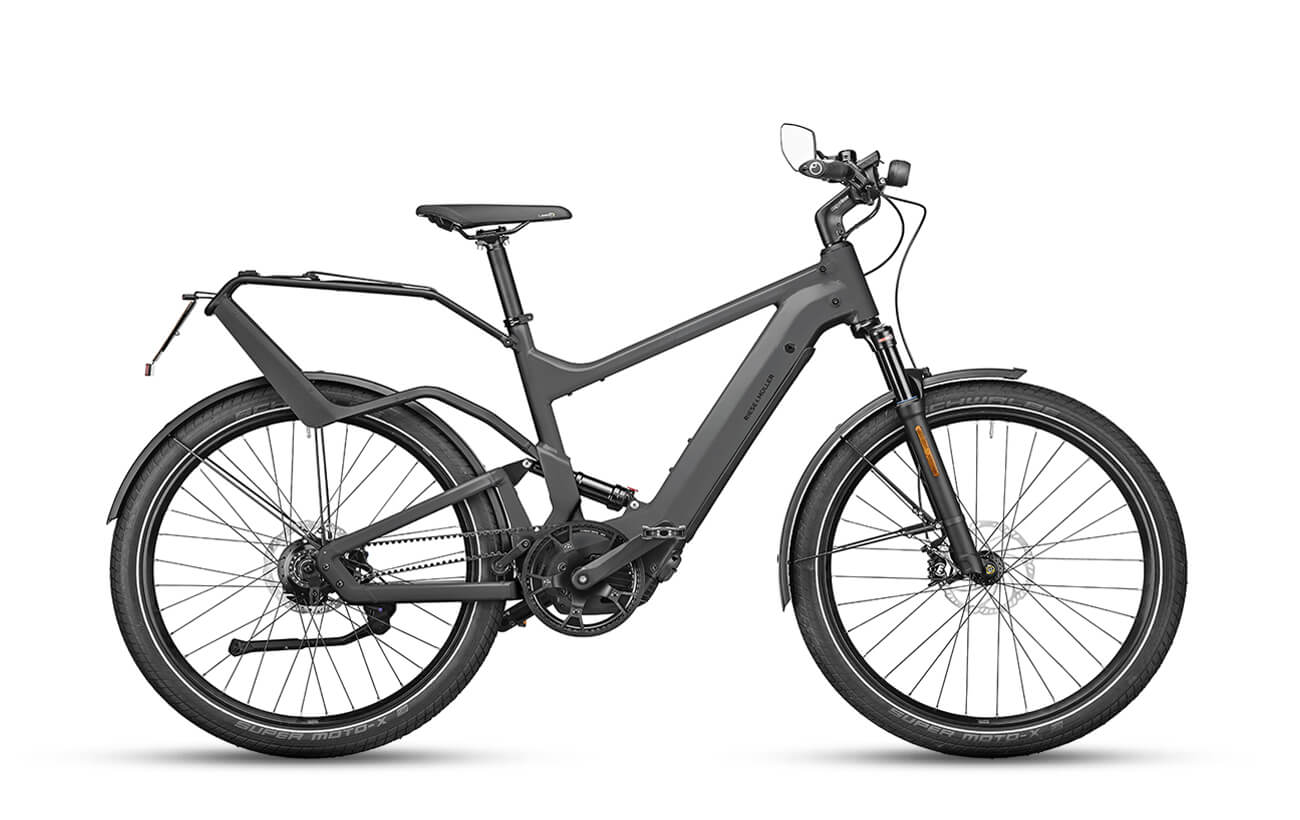 This is a group of bikes for serious cyclists, casual riders, cyclists who commute, cyclists who travel, cyclists who work, and cyclists who enjoy bikes. So, they're for pretty much anyone who has the cash for these pricy e-bikes.
Although there is no such thing as a universally applicable electric bicycle, everyone can choose the perfect model for their needs. Riese & Müller is one of the few brands that can build an electric bike just for you, thanks to their one-of-a-kind production method in Germany.
RIESE & MÜLLER DELITE – From $7,849 Riese & Müller Delite
Riese & Müller Delite Mountain -From $8,489
Riese & Müller Multicharger – From $6,169
The New Wheel Electric Bikes Customer Reviews

The New Wheel Electric Bikes is one of the most prominent electric bike shops in Northern California. Their e-bikes include high-quality brand names that offer bikes with more powerful motors, speed, and battery life than some of their competitors.
But it seems that it's their customer service that really makes them stand out from the competition.
While there were only minor issues reported with their e-bikes, most customers gave The New Wheel bikes a 5-star rating. Their comments focus on the high quality of service, helpful in-store staff, and ongoing maintenance. customers also appreciated their mission to get more people out of cars and onto e-bikes.

It's not easy to find electric bikes that are both fun to ride and provide a life-changing experience; The New Wheel bikes appear to be one of those rare finds. The New Wheels offer something for everyone in this crowded space.
Conclusion
With the help of The New Wheel, electric biking has never been easier. All of their bikes can take you up hills easily and provide a smooth ride. And with various ebikes to choose from, they will surely have one that fits your needs and style.
Overall, The New Wheel electric bikes are a great product. It's also a pretty eco-friendly way to get around if you're trying to limit your carbon footprint. These e-bikes are perfect for anyone who wants a green form of transportation without breaking the bank!