Electric folding bikes are popular for riders who want to take their e-bike for a ride on a local bike path, travel on a train or bus, or who want to ride trails while on a road trip across the country!
But how do you choose the best folding electric bike for you? Well, take a look at this Nakto E-Bikes Folding Ox Review and you might discover just what you need.
The Nakto Folding Ox folds in half even with its 4″ fat tires. It's portable and offers a versatile design that lets you ride it both on pavement and off-road.
After researching and riding the Folding Ox, I'm ready to share its pros and cons… as well as a few words of caution. Continue reading to find out what you should know before you buy.
Pros of the Nakto Folding Ox
The Nakto Folding Ox portable electric bike has a lot going for it, especially for the price. Take a look at the pros now.
Portability: The foldable frame and 20-inch tires make the Nakto Folding OX easy to store and transport. This is perfect for those with limited space or who want to take their e-bike on the go.

Powerful Motor: The 500W brushless geared hub motor with 52 Newton Meters of torque provides a strong and smooth ride for an ebike at its price.

Variable Speed Levels: With 5 pedal assist levels, the Nakto Folding OX e-bike provides a customizable and smooth riding experience, catering to different preferences and terrains.

4-inch Fat Tires: Many folding electric bikes have narrower tires that don't handle off-road terrain. With this Nakto folding e-bike the wide tires offer more contact with the ground and a smoother ride for light off-roading.

Comfort Features: The high-rise cruiser handlebar, 60mm front suspension fork, and wide saddle improve the comfort of your ride.

Assembly: It's fairly simple to assemble and Nakto includes the necessary tools in the box.

Step-Thru Frame: Being able to step-through the frame to get on and off makes it accessible to more riders, including those who are shorter or have limited mobility.

Battery Position: The lithium-ion battery is positioned on the down tube which gives it a better weight distribution.

Throttle: The Nakto Folding Ox also offers a thumb throttle, so you have the option to ride without pedaling.

Safety: And finally, the folding ox has a very loud bike horn (watch this video at 2:30 to hear it), so you'll be sure to clear the path in front of you quickly.
Be sure to use E-Biking Today's special Nakto E-Bikes discount code to get an additional $60 off of any Nakto e-bike:

"TODAY60"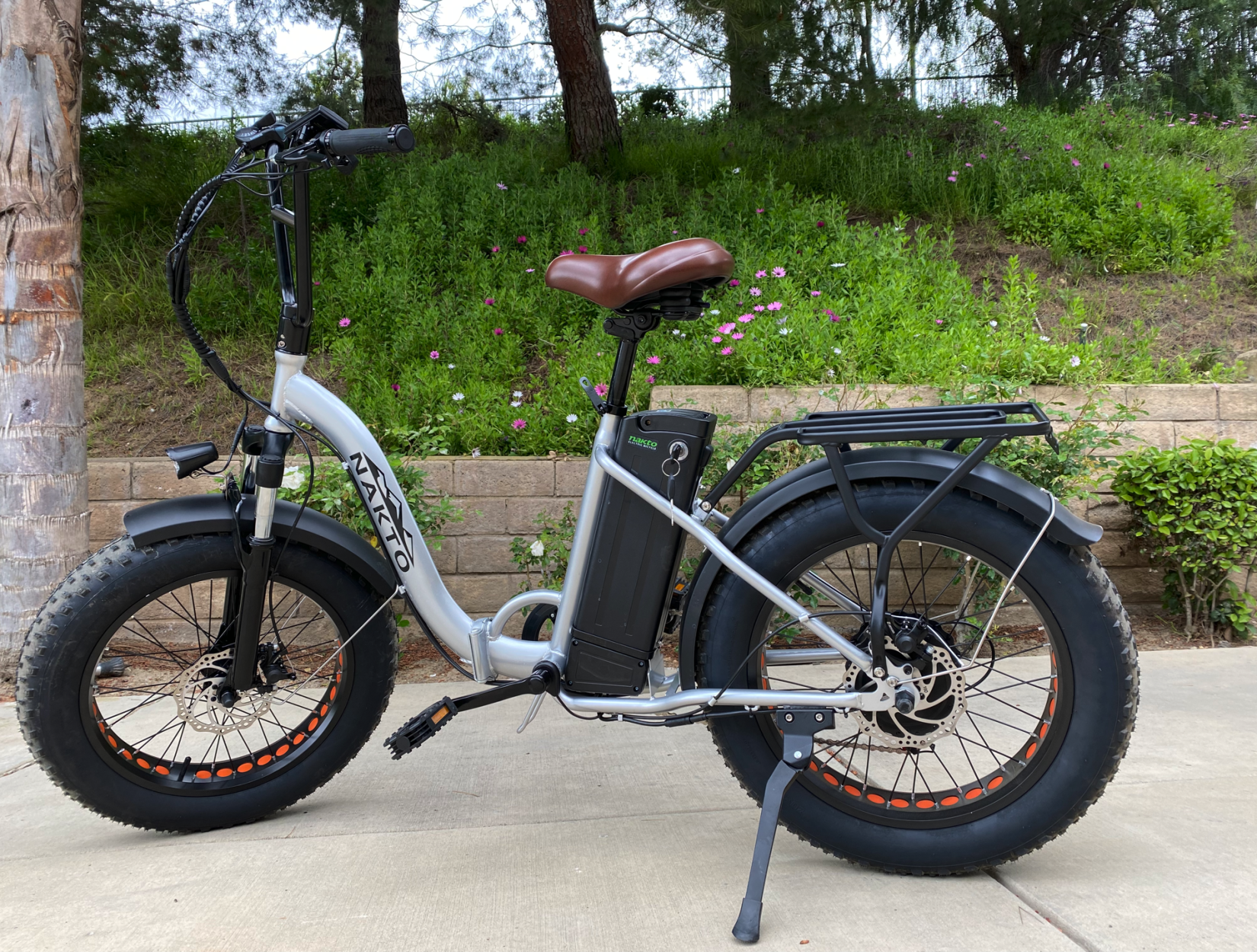 Cons of the Nakto Folding Ox
Here are the potential cons of this folding electric bike:
Battery: The 10Amp hour Lithium-ion battery fits the bike frame nicely but only offers up to 22 miles of range on a single charge, whereas many e-bikes now offer upwards of 40 miles. However, many riders will find that they can go as far as they need to (or even want to) on a day's ride.

Weight: At 66 lbs, the Nakto Folding OX e-bike is a little heavier than some folding e-bikes in the market, potentially making it more challenging to lift or transport.

Handlebars: Although the frame folds nicely in half, the handlebars do not fold down. This may be a problem when it comes to fitting it in your car or in super tight spaces.

Limited Off-Road Capabilities: Although the e-bike is designed for both on and off-road use, its 20-inch tires and folding design may not be as suitable for rough or challenging terrains, as compared to larger, more rugged e-bikes.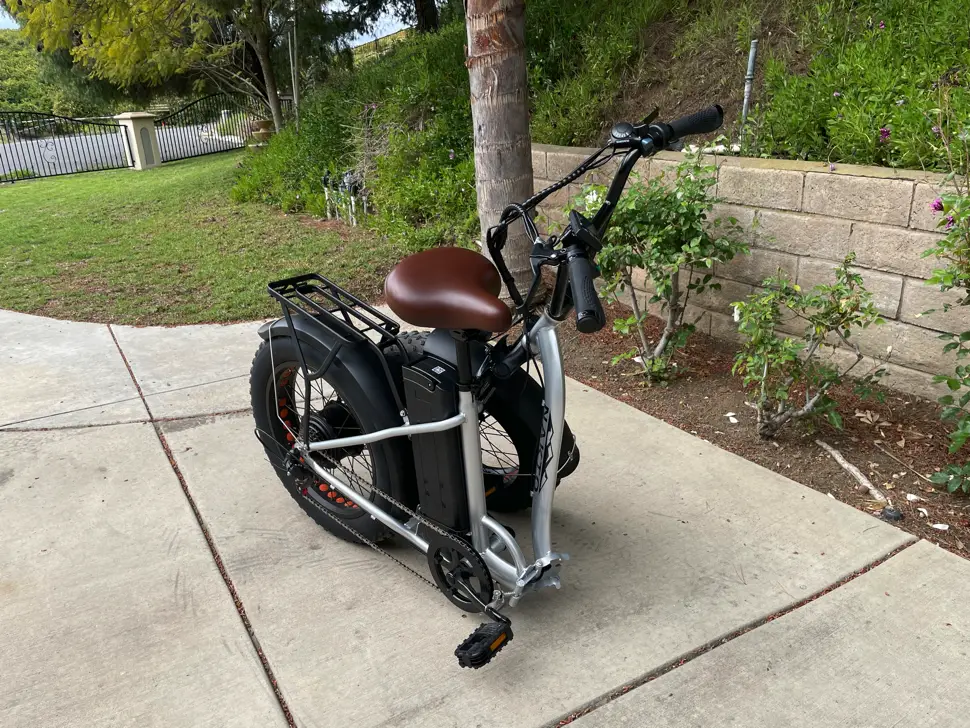 *Use this special code from E-Biking Today to get an additional $60 off of any Nakto e-bike: TODAY60
What You Should Know Before You Buy
Now, here's what you need to know before you decide to buy the Nakto Folding Ox electric bike.
Words of Caution
First, a few words of caution are in order so that you know what to expect if you choose to buy the Folding Ox.
On the e-bike display, you'll find a Walk Mode. It can be turned on while holding down the C-U-R button. This same button allows you to turn on the light with one press. If you plan to turn on the light but hold it too long, the bike may suddenly move forward, kicking itself into walk mode.
This sudden movement took me a bit by surprise but once I understood what happened, I've been able to avoid it.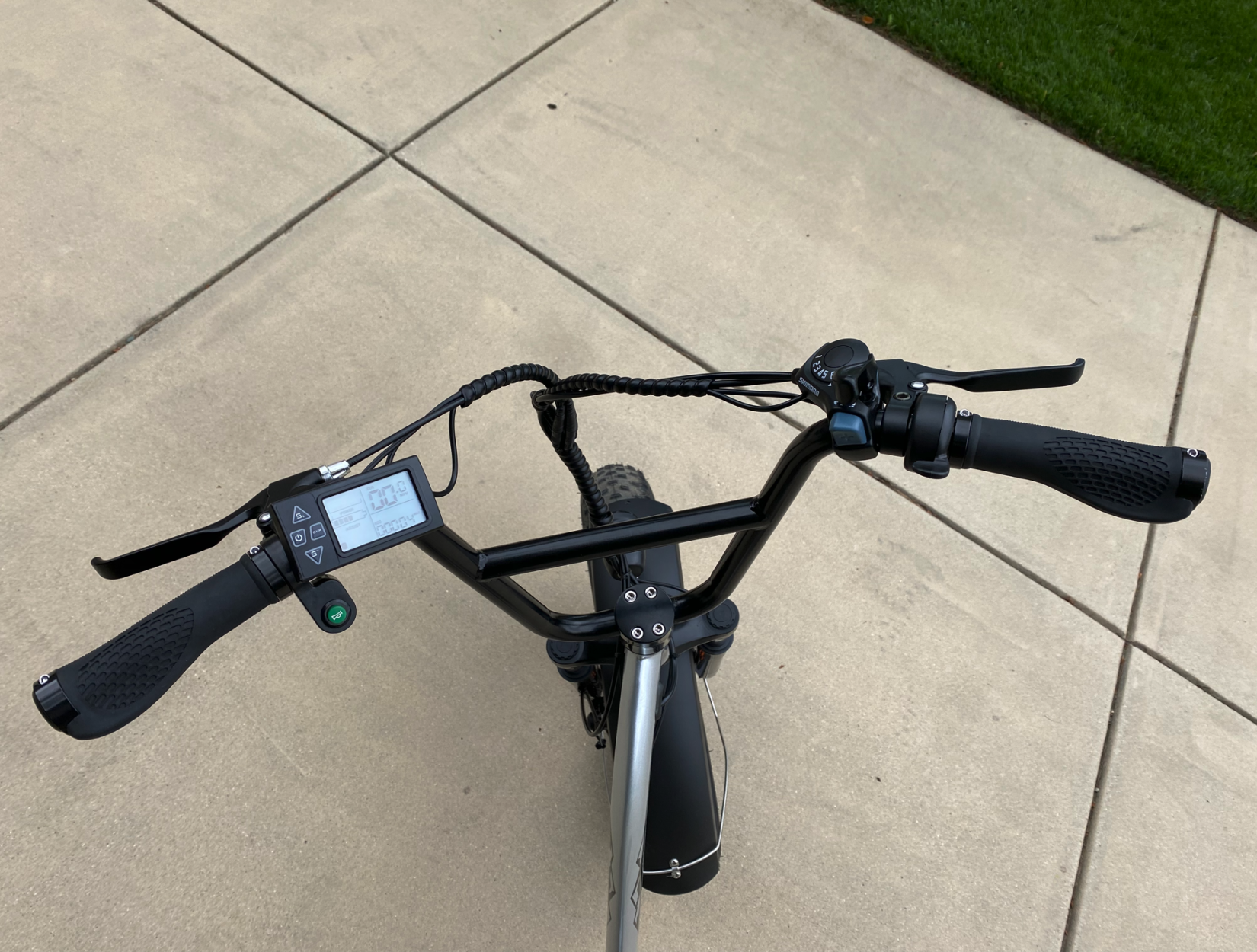 Nakto Electric Bike Information
It's also important to know that this folding e-bike comes with free shipping for orders within the USA and in-stock bikes typically ship out within 2 business days.

Plus, all NAKTO e-bikes are covered under a 1-year warranty for the original owner and arrive 90% assembled. Make sure to check below the description to see if free assembly service is available in your area.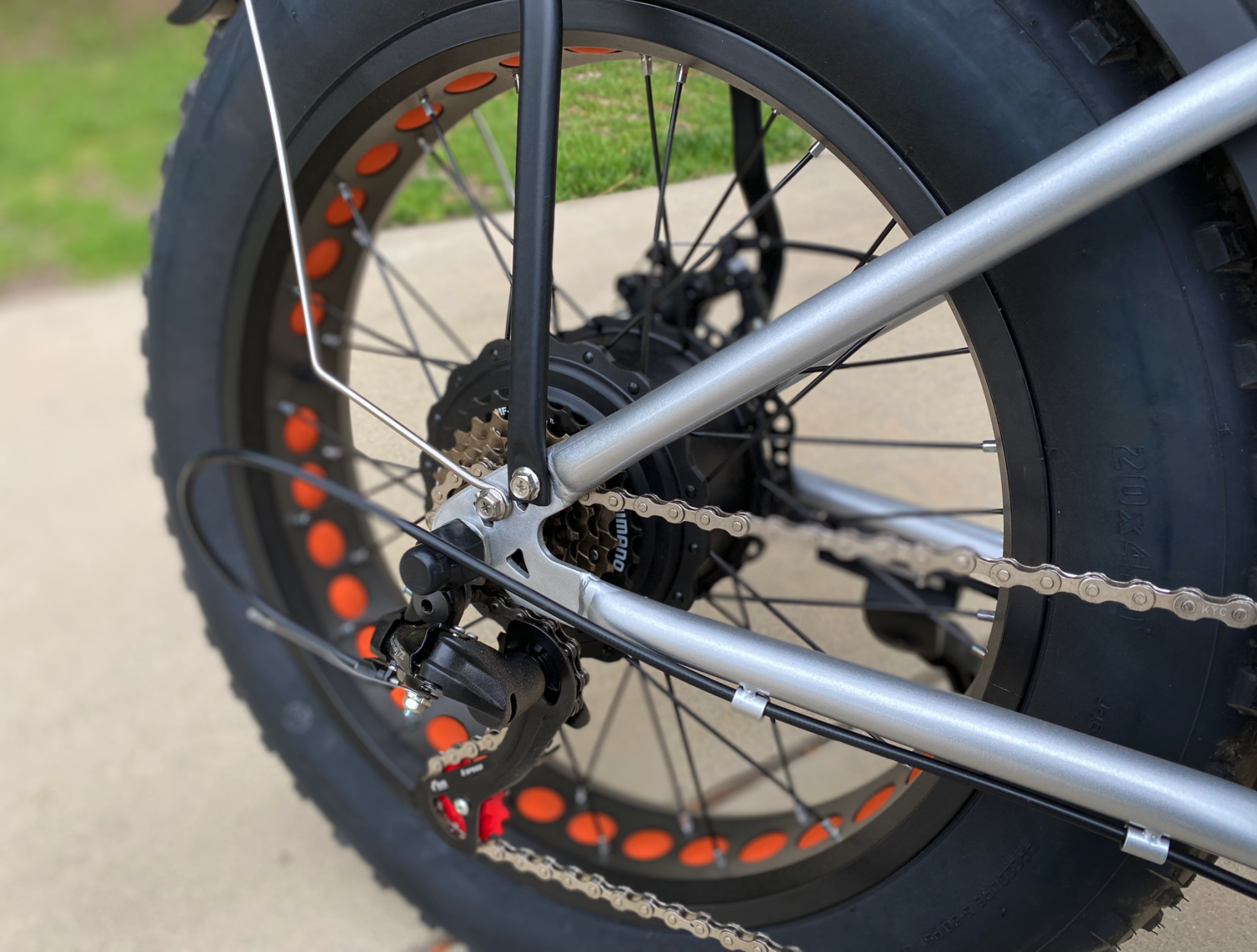 Electric Bike Review Wrap Up
Priced at $1,199, the Nakto Folding Ox is perfect for those seeking mobility and convenience, as well as for riders on a budget. 
Make sure to use the special discount code "TODAY60" if you decide to purchase any Nakto e-bike and I hope you enjoyed the Nakto Folding Ox review. Enjoy your ride!