The e-bike industry has experienced rapid growth in recent years, with a projected Compound Annual Growth Rate (CAGR) of 6.6% from 2020 to 2025. However, the highly saturated transportation market, where customers have faced disappointment, makes it challenging for some to trust online brands again. Consequently, many people require assistance in finding a reliable bike shop near them.
Despite the increasing number of e-bike manufacturers, the industry faces several challenges, including low-quality products and poor after-sales service. It is important for growing businesses and products to prioritize after-sales support to ensure customer satisfaction and boost sales through positive word-of-mouth advertising.
Brands like Himiway have emerged as a reliable brand option for customers across the United States, with over 300 dealerships throughout the country offering technical support whenever needed.
Proper maintenance ensures an electric bike's long-term functionality and maximum performance. In this article, we will look into Himiway's after-sales support program, which provides dependable maintenance and customer satisfaction.
Himiway Maintenance Service Operations
Maintenance is a core aspect of Himiway's after-sales support system. It improves the electric bike's longevity, allowing users to enjoy a premium riding experience for longer. Since electric bikes are more complex than regular traditional bikes, due to the added electrical components, they require frequent maintenance. Himiway has trained technicians that advise its customers on how to keep their electric bicycles in good working order. 
Himiway offers a two-year warranty, and during this period, you can seek after-sales maintenance services at any of the brand's over 300 dealerships across the United States. Recently, Himiway announced that it would regularly hold free maintenance events in the future. On May 19, a three-day free maintenance event will be held at the Himiway dealership in San Diego. You can bring any of your e-bikes to the store for free maintenance.
Some operational maintenance advice you may receive includes brake adjustment, motor and drivetrain tuning, and battery functionality. Brakes, motors, and batteries are crucial for your e-bike, and any slight malfunction could affect the range and terrain compatibility. Thus, when searching for a bike store near me, choose stores with enough equipment or components of reputable manufacturing brands.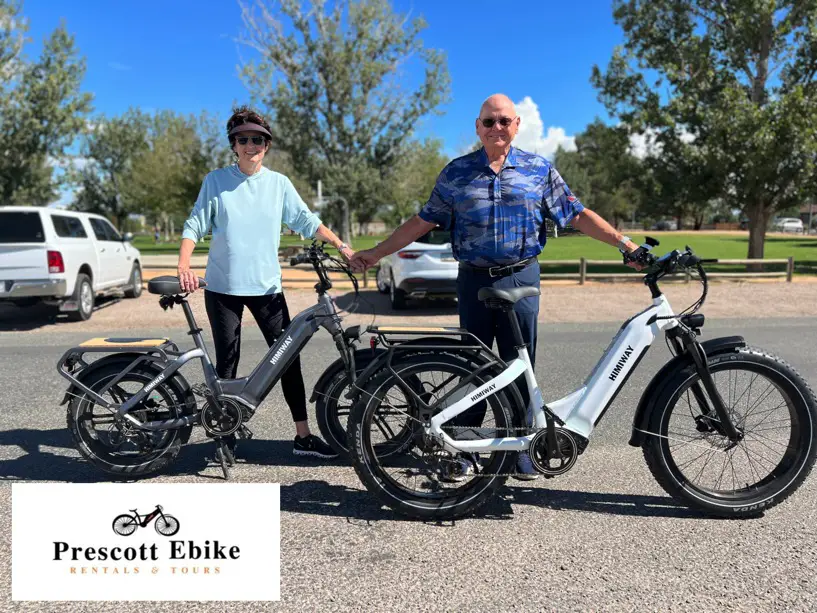 Himiway's Customers Satisfaction Guarantee
Himiway provides extensive customer service, offering various communication means such as chat, email, and phone calls. Their professional team responds promptly to customer inquiries and offers specific solutions to their problems.
Himiway prioritizes customer satisfaction from the production phase to the delivery phase, which has earned them a great market reputation. They ensure that all products are well-packed and delivered in perfect condition. Customers may contact customer service for advice on unpacking their delivery package.
2-Year Warranty for Ebikes
Himiway offers a two-year warranty on every electric bike they produce, enabling customers to trust the product's quality. This warranty implies that the manufacturing company will be responsible for any technical issue that may arise during the warranty period.
Himiway's website is designed with several sections for easy navigation to enhance customer satisfaction. The after-purchase menu bar on the customer service page provides easy access to e-bike tools and instructions. Customers can also find more information or answers to possible questions in the Frequently Asked Questions section.
With over 300 dealerships located across the United States, potential customers of Himiway ebikes can easily find a dealership near their location for accessory or component replacement. Customers can search for a  dealership near their location using their mobile phone's location, city name, state, or zip code to get specific results. Himiway makes customer satisfaction a top priority, which is evident in its exceptional customer service, warranty policy, and after-sales support program.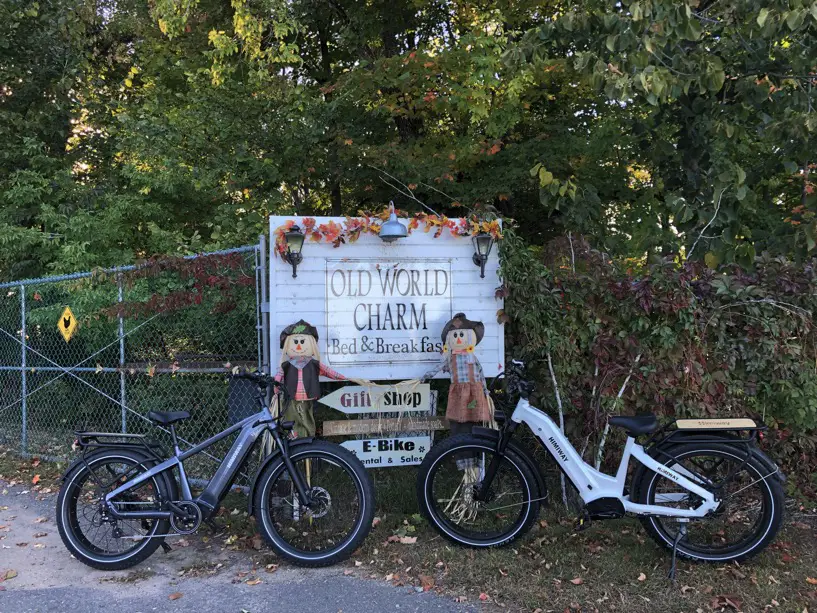 Getting Himiway Accessories
To fully enjoy your Himiway electric bike, you need the right accessories. Himiway offers a wide range of accessories such as gear, bags, mounted baskets, and LCDs that improve your bike's comfort and convenience. For example, the LCD display provides important information about your battery gauge, speed level, and distance covered, enhancing your riding experience. Additionally, accessories like helmets and racks protect riders while cycling.
When selecting accessories, keep in mind that helmets come in different sizes, so it's important to choose one that fits your head circumference perfectly. It's also important to choose comfortable cycling outfits that are not too loose or tight. You can visit a Himiway bike store near you to try on accessories alongside your electric bike and speak to the customer service team for recommendations.
At Himiway, we are committed to providing our customers with high-quality accessories that enhance their riding experience. Visit a Himiway bike store near you to find the perfect accessory for your electric bike.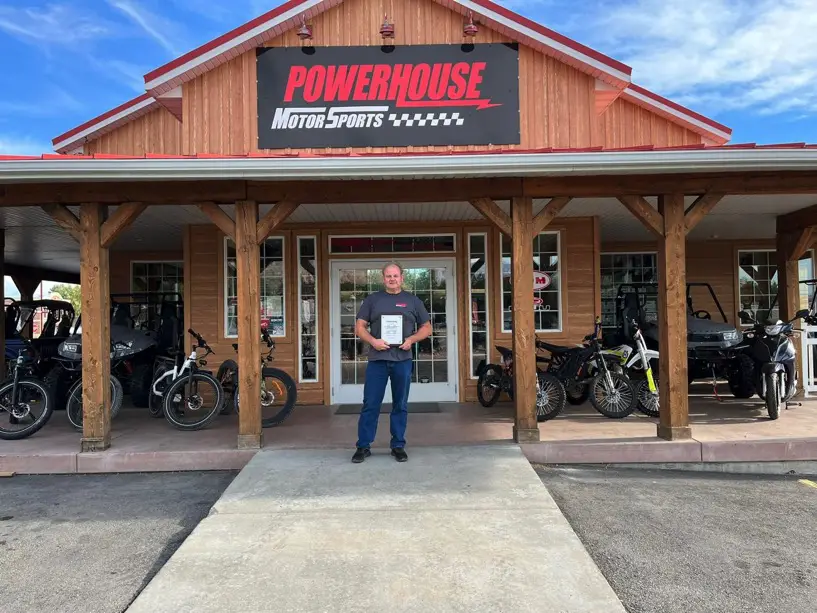 Conclusion
As years pass, you may need to replace specific components in your electric bike. You want excellent results and recommendations from searching for bike repair near me. With the assistance of the professional engineers at Himiway, you can easily fix or replace a worn-out electric bike component. Himiway's focus on customer satisfaction has accelerated the brand's growth.
Thus, the after-sales support helps keep your electric bike in good condition for an extended period by recommending accessories replacement. You can visit Himiway's official website for more information about the brand's services. 
FAQs
How Does Himiway Meet Customers Needs?
Himiway meets customers' needs by providing high-quality services and post-purchase recommendations. This includes correct maintenance procedures, which help prolong electric bikes' longevity. By doing so, Himiway is well-ranked across electric bike online market platforms. 
Is There Any New Feature in Himiway Electric Bikes?
The updated features introduced into Himiway's new models are ideal for minimalist and new-generation riders. The technology's innovative features, such as LCD, attract commuters, allowing them to adapt to the green transportation mode.
How Do I Reach Himiway for After-Sales Service?
You can easily contact Himiway for after-sales service by visiting the website. A chat box also allows you to state your inquiries clearly. The customer service team is also available 24/7 for more information about Himiway company.