Are you ready to take your electric biking experience to the next level? Look no further than the Blix Packa Genie, a really cool electric cargo bike that will change the way you transport yourself and your belongings. As soon as I saw this e-bike, I knew it was worth a closer look.
One of the things that immediately stood out to me, and truly its key feature, is the bike's design and numerous ways to carry cargo. The Packa Genie is a long-tail cargo e-bike, which means it's perfect for hauling all kinds of things – groceries, packages, kids, and even your furry friend, perhaps all at once!
Plus, with an adjustable saddle height and handlebar height, riders of all sizes can comfortably ride this e-bike. Parents can tote their kids, casual riders can carry their dogs, and commuters can carry everything they need to work and beyond. This versatility is what sets the Packa Genie apart from other electric cargo bikes.
To help you decide whether this is the best electric cargo bike for you, I've considered the pros and cons of this utility-friendly e-bike.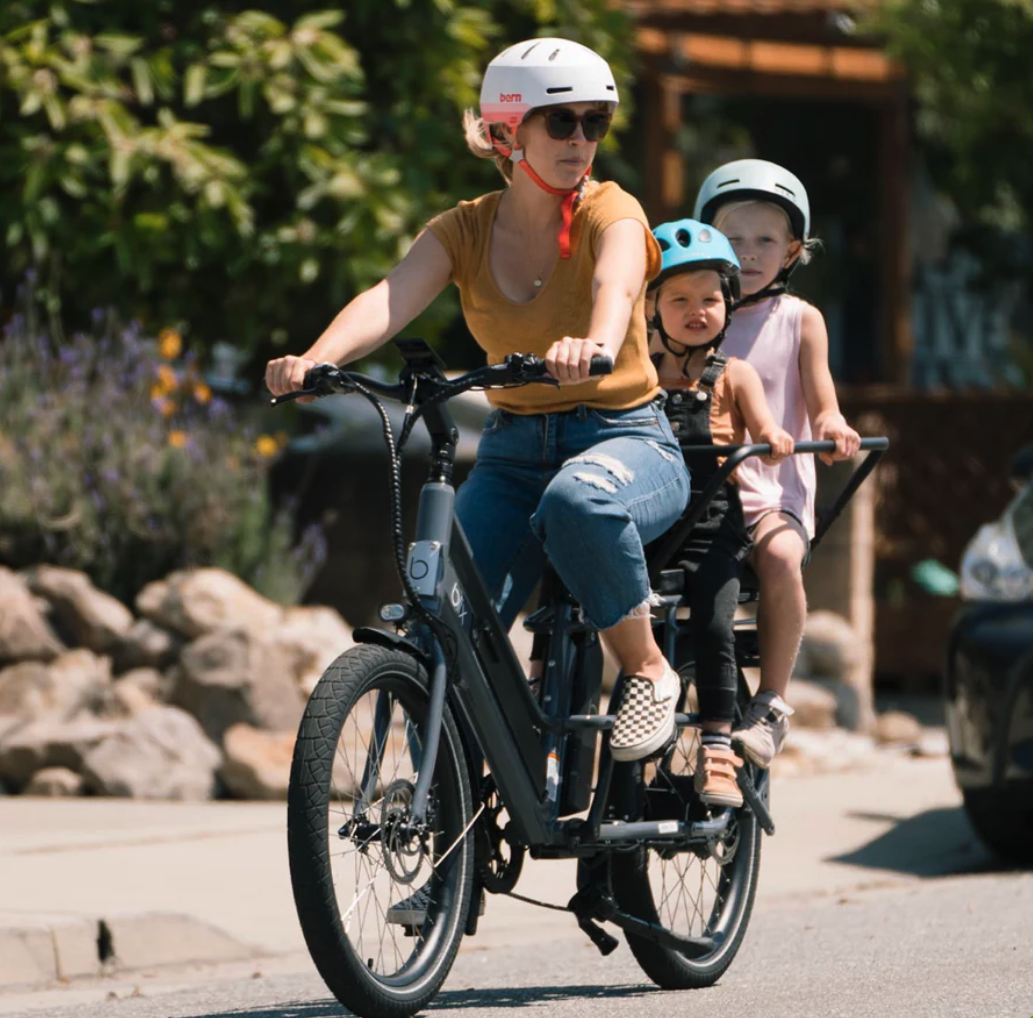 Pros of the Packa Genie
Versatile Cargo Capacity: One of the biggest advantages of the Blix Packa Genie electric bike is its cargo capacity. With the ability to carry up to 200 pounds of cargo on its 81″ long frame, this bike is perfect for running errands or hauling goods around town. Plus, with mounting points in multiple places, a rear rack, and lots of options, you can customize it to fit your specific needs.

Powerful Motor: The Blix Packa Genie is equipped with a powerful 750W motor, which allows you to reach speeds of up to 20 mph. And you should have no problem getting up steep hills. Whether you're commuting to work or cruising around town, this e-bike provides plenty of power to get you where you need to go.

Long Battery Life: With a range of up to 40 miles (or up to 80 miles with the dual battery system) on a single charge, the Blix Packa Genie is perfect for longer rides or commutes.

Comfortable Ride: The Blix Packa Genie is designed for comfort, with a step-thru frame that makes it easy to get on and off the bike, as well as an adjustable saddle and handlebars. So, not only can you make the bike a perfect fit for you, you won't have to worry about throwing your leg over the frame with precious cargo in the rear.

I really like this idea of stability in a cargo electric bike, especially when carrying along young riders.

Hydraulic Disc Brakes: 180mm hydraulic brakes provide more stopping power on wet and dry roads. This is ultra important when carrying a heavy load of cargo.

Added Safety Features: Blix really didn't leave out anything important on the Packa Genie. With puncture-resistant tires, integrated front and rear lights, Shimano 7-speed shifter, throttle, fenders, and an integrated smart bell, it's built to provide optimum enjoyment and safety.

Easy to Use: The Blix Packa Genie is designed to be user-friendly, with a simple control panel that allows you to easily adjust your speed and monitor your battery life. Additionally, the bike features a low-step frame that makes it easy to get on and off, even when carrying cargo.

Stylish Design: With its sleek, modern design and attention to detail, the Blix Packa Genie is sure to turn heads wherever you go. Plus, with some cool color options available (I love the Teal), you can customize the e-bike to match your personal style.

Socially Responsible: I appreciate that Blix promotes a more sustainable future by producing electric bikes as an alternative to cars. By choosing to ride a Blix bike, you're not only helping to reduce your carbon footprint, but you are also supporting a socially responsible brand.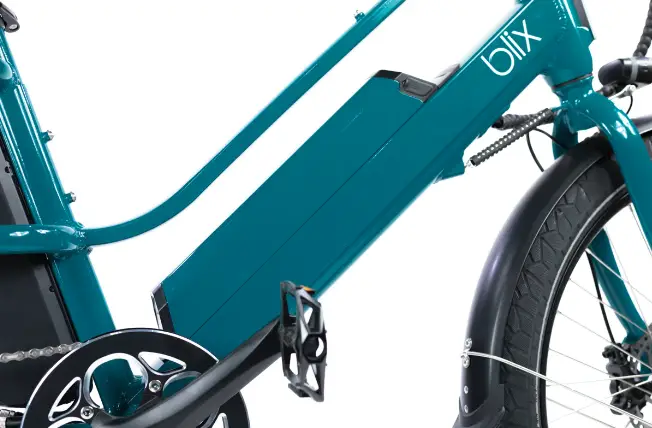 Cons of the Packa Genie
Heavy Weight: The Blix Packa Genie is a relatively heavy e-bike, weighing 67 pounds with a single battery and up to 75.5 pounds with dual batteries. This could make it more difficult to lift or maneuver, especially when fully loaded with cargo.
Expensive: With a starting price of $2,099, the Packa Genie is an investment. While the e-bike's features and capabilities make it worth the price for many riders, it may be out of reach for those on a tight budget.
Limited Availability: Blix is a relatively small company, and as a result, their electric bikes may not be as widely available to test ride as some other brands, depending on your location.
Blix Cargo E-Bike Wrap-Up
For me, the benefits of the Packa Genie electric cargo bike far outweigh the few drawbacks. With its powerful motor, spacious cargo area, and versatile design, this e-bike has the potential to become your go-to for everything from grocery shopping to family outings.
Further, as someone who cares about social awareness and sustainability, I appreciate that Blix has taken steps to reduce their carbon footprint and promote eco-friendliness.
Overall, the Blix Packa Genie is an impressive cargo e-bike with a lot of great features and benefits. This makes it definitely worth considering for anyone in the market for an electric cargo bike. With its powerful motor, long battery life, and versatile cargo capacity, the Blix Packa Genie is perfect for anyone with lots of cargo looking to replace their car with a more sustainable ride!