Did you know that safety and style can work together? A bike helmet doesn't have to look ridiculous on your head to protect it from injury.
In this bike helmet review, I'm showing you an unusual light-up electric bike helmet from Base C amp. It's an affordable and stylish helmet that offers many benefits and looks good!
Discover its best features and what's unique about it that makes it different from other basic bike helmets in the same price range. 
Plus, find out the one thing this Basecamp helmet got wrong, and how to get an amazing upgrade for a slightly higher price. This might be the ticket if you're a serious ebike rider. 
Basecamp BC019 Bike Helmet Review
From its reusable packaging to its sleek urban design, Basecamp's BC019 helmet has a lot going for it.
First Impressions
Here's what I noticed before even seeing the helmet. It shipped with a layer of bubble wrap around it, inside a soft, cushioned sports bag, and protected by a sturdy cardboard box. 
It's nice to know that what I'm using to protect my head while I ride has been well taken care of before even getting to me!
As for first impressions… I like its updated urban style. It's perfect for both city commuters and those riding just for fun. It has a cool denim fabric shell and the material is biodegradable. This is good news for the environment. After all, bike helmets don't last forever.
Denim Helmet Styles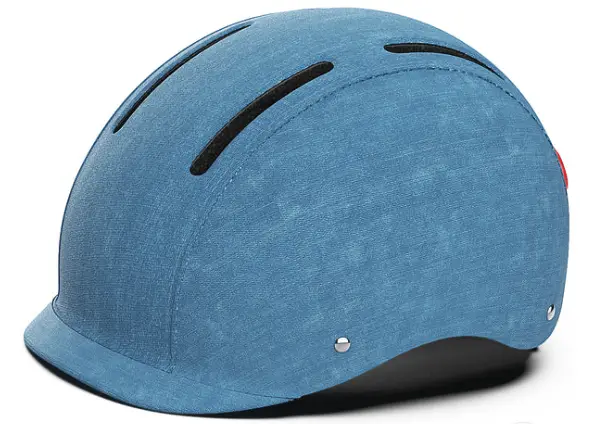 Although I'm showing the Blue Laguna denim in this bike helmet review, there are three other denim colors and one smooth matte black helmet to choose from. I love the Blue Laguna… it's sort of in between the Blue Ice and the Tumbled Rigid colors. But you can also get it in a more rugged Black Camouflage.
Of course, looks aren't everything. This sturdy bike helmet is perfect for electric bike riders in regard to safety and comfort.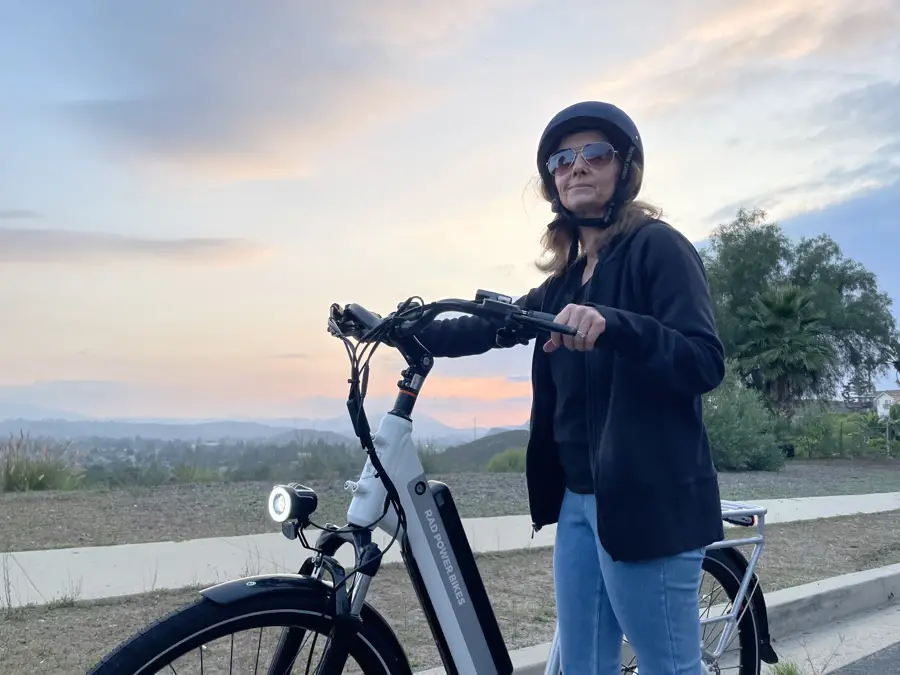 Pros of the BC019 Bike Helmet
First, I appreciate that it weighs less than 1 lb (that's just 450 grams). It's easy to ride my ebike 20 miles if I'm comfortable. Wearing a lightweight bike helmet makes me forget there's anything there at all.
Then there's the powerful rechargeable tail light! Charged using a USB-C cable, the helmet's light flashes in 5 different modes, allowing you to adjust to the current situation and increase safety.
Further, the easy-to-use adjustable fit system saves time. Just turn the dial on the back of the helmet until it feels snug around your head. Next, adjust the chin strap so the helmet is seated on the top of your head and tight around the chin.
Before we get into what went wrong with the Basecamp BC019 Helmet and its most unique feature, please take a moment to subscribe to E-Biking Today's YouTube channel. I'll keep you updated with timely electric bike reviews and ebike life!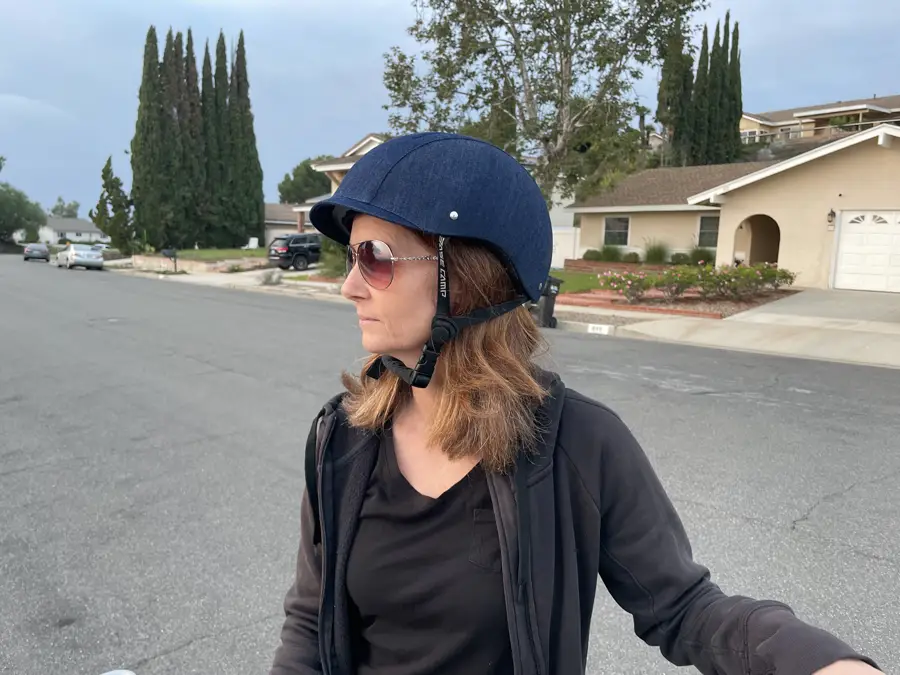 Cons of the BC019 Denim Helmet
Despite all of its benefits, I still need to let you know what needs improvement on this stylish bike helmet
First, it only comes in one size: Medium/Large. It will fit average-size heads 22-24 inches (or 56-61cm). But, it's a little too big for me and other e-bike riders who typically wear a Small or Extra Small. 
However, thicker helmet pads come with it to make the fit tighter and more snug. Let's just hope a smaller Basecamp bike helmet is in the works!
Whatever safety helmet you choose, measure your head and fit your bike helmet securely to maximize protection while riding your electric bike.
What You Need to Know About This Light-Up Electric Bike Helmet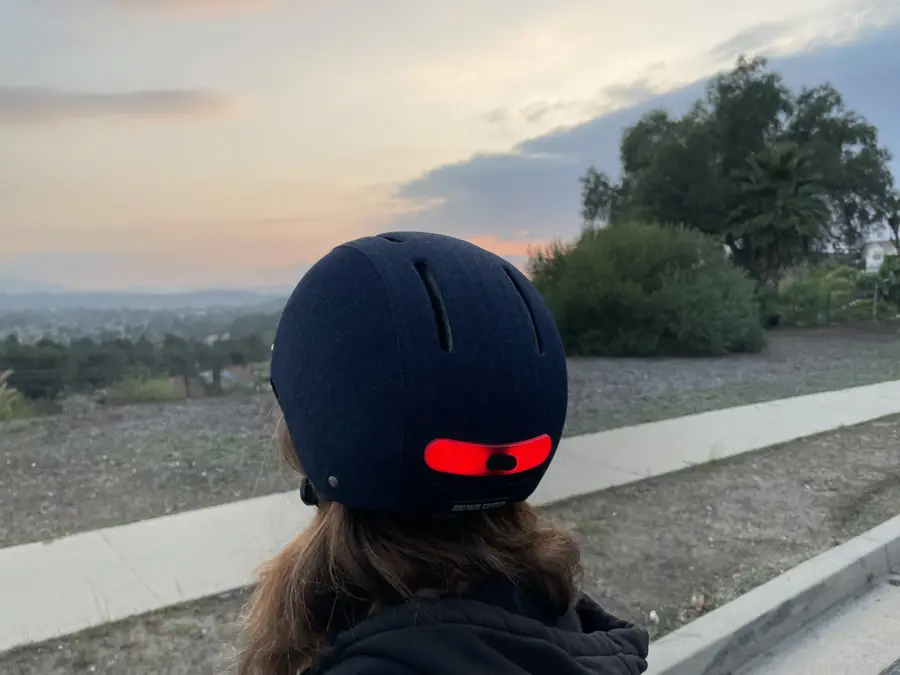 Retailing around $57, the denim Base Camp helmet is competitively priced. Plus, E-Biking Today is offering an additional E-Biking Today 5% DISCOUNT CODE: "ebiking" on any electric vehicle, bike helmet, or gear.
In regards to safety, this helmet is made with an ABS outer shell and an EPS liner. Along with its strict EU (CE EN) and U.S. (CPSC) certifications, it meets and exceeds bike helmet safety standards.
Additionally, the BC019 helmet is cool in more than one way. There are 6 vents to keep your head cool. And, you'll look cool wearing a modern urban helmet design.
But this is a winner in the "most unique bike helmet" category because of its design customization. Paint right on the denim helmet to create a DIY design! Of course, you can ask someone with actual talent to do it for you, just as I'll have to do!
SMART Bike Helmet Upgrade
Now, I've mentioned that you might like to upgrade your bicycle helmet further.
You might remember my previous bike helmet review of Base Camp's Smart Helmet.
While the BC019 high-quality bike helmet we've been looking at costs in the mid-range around $57, the Base Camp SF-999 smart helmet costs about $30 more. This may be worth it for you if you're a tech lover.
Think Bluetooth speakers, music, or talking on the phone… plus actual turn signal options! There's also a remote control that attaches to your e-bike handlebars.
There are a lot of awesome things to learn about this smart helmet and everything it has to offer.
I've already completed a helmet review for the smart helmet, so be sure to check it out.
Best Bike Helmet for You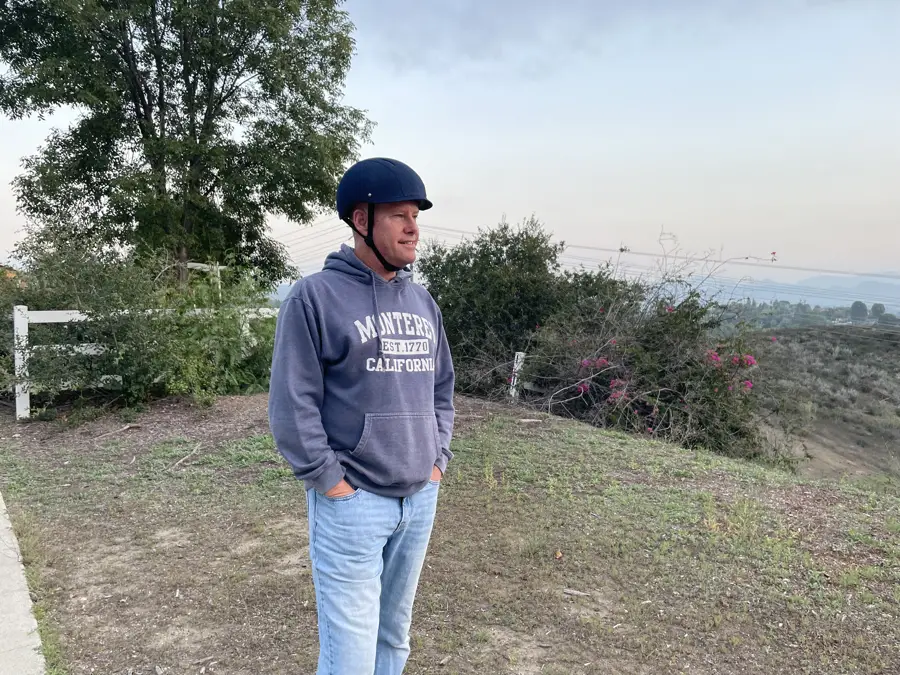 No matter which helmet works best for you, it's good to know that Base Camp helmets offer Lifetime Customer Support, 24/7, and Worldwide Shipping.
The BC019 is the best bike helmet if you need one that's affordable, sturdy, and stylish. However, the SF-999 Smart helmet is the best choice if you want to listen to music and talk on the phone while riding.
Grab your new bike helmet and enjoy your ride!